Over the past few years a good number of my vacations have turned into more of a "we'll go one weekend" thing rather than a need to make a vacation fit into a particular time frame. That's to say that rather than looking for flights for a specific weekend in October to make a trip, I might instead be open to going on the same trip any weekend in October or September.
If you have similar travel plans, then Travelgam can be a great solution when it comes to planning.
The site, which is a reimagined version of Weekendflights, focuses specially on weekend travel. With it, you tell the site where you want to go, and then it makes some suggestions on when you should make that trip based on airfare prices, keeping its suggestions restricted specifically to weekends.
For instance, I have a good friend in Chicago that I plan on visiting "sometime soon." I inputted a Thursday departure and Sunday return into the site and was given the prices for every weekend between now and September. The cheapest will get me there the first weekend in May for $US319 ($450) round-trip, a dramatic difference from next weekend's $US888 ($1,252)/RT price tag.
Weeks are colour-coded, make it easy to see when prices drop or rise during the year. The beginning of May is clearly the time to visit Chicago from San Francisco.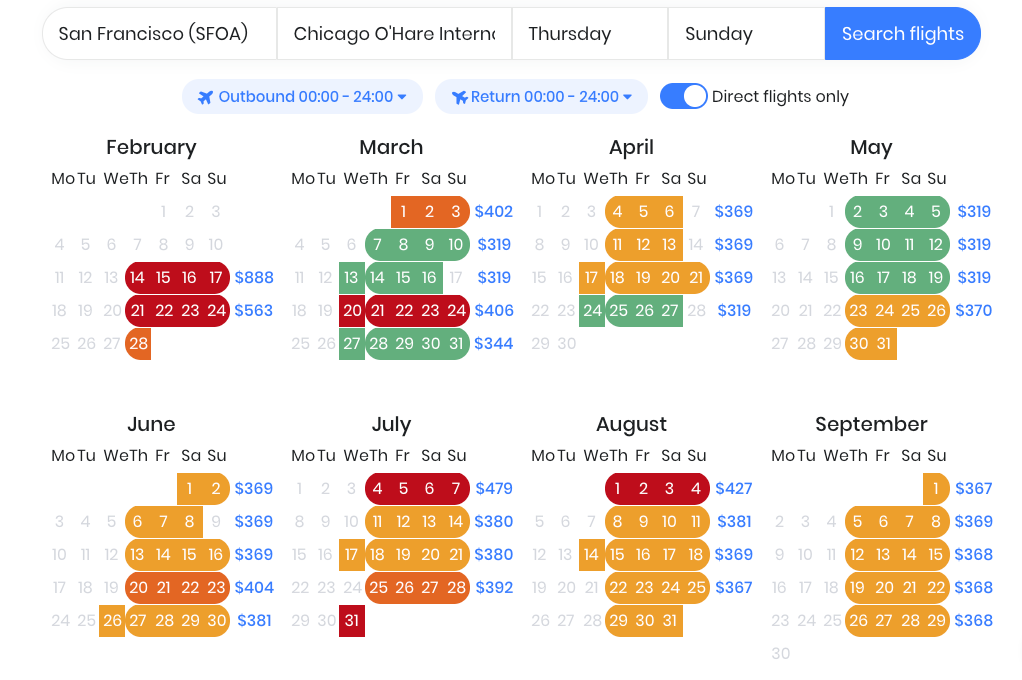 Image: Travelgam
Click on one of those prices and the site will show you flight options. The displayed price is actually an average, so when I clicked on that $US319 ($450) deal and found a few even cheaper for my flight to Chicago: $US277 ($391).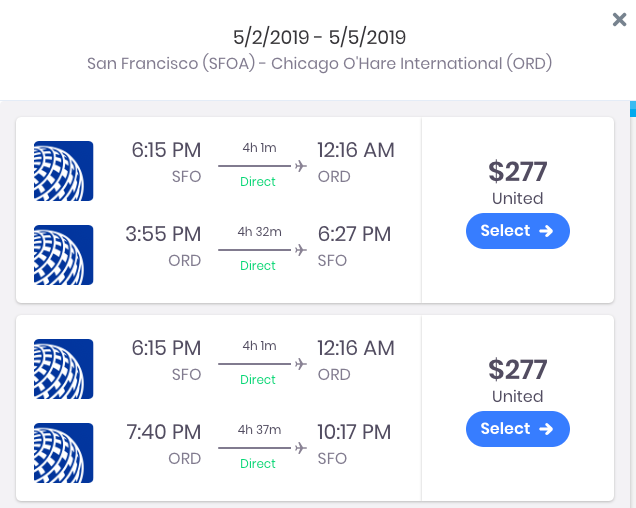 Image: Travelgam
The site focuses specifically on weekends, so if you're up for travelling other times or want to stay longer than a few days it might not be the best solution (I recommend Google Flights for a quick overview of everything). That said, if you're looking for a cheap flight to visit a pal for a few days on the weekend or a quick friends getaway it's an easy and comprehensive solution.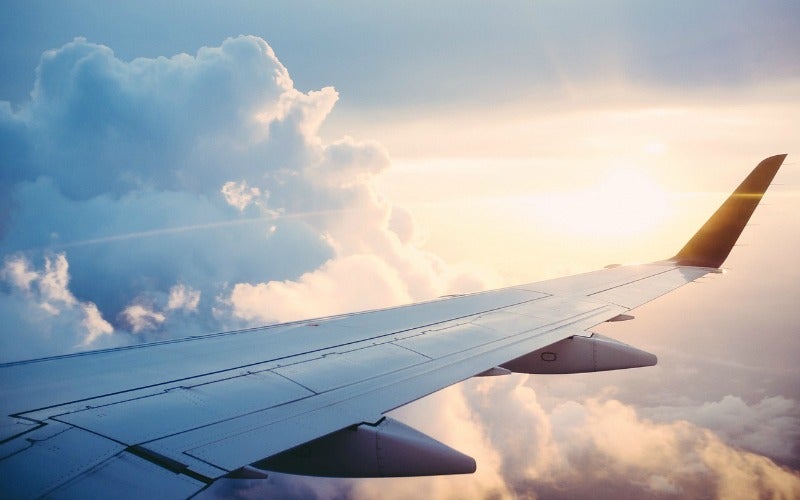 Next time you go to book a flight you might want to look at the early-morning options first. Getting out of bed to make that 6am might be a struggle, but Travel and Leisure suggests that you should exclusively fly in the early morning. The reason? You'll have a much better chance of getting to your destination.
Read more