A good number of the trips I take, especially the trips I take to visit my family across the country, are done at relatively randomly-selected times. There's not a reason I need to be home one weekend over the other, I just picked one, looked at prices, and booked a flight.
If you have plans to make a weekend trip "sometime" this summer but haven't quite nailed down when the site Travelgam can help you narrow down your options. Focused specifically on weekend travel, the site allows you to put in your origin and destination and then get a comparison of the cost of a round-trip direct-flight ticket for a long weekend.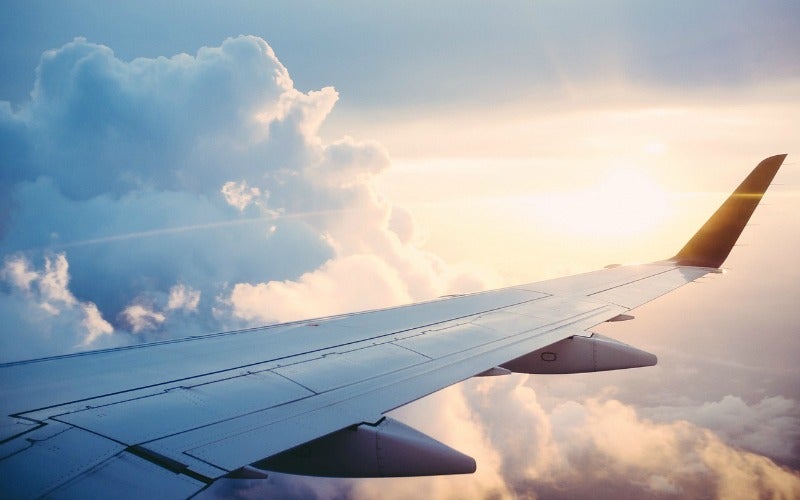 Next time you go to book a flight you might want to look at the early-morning options first. Getting out of bed to make that 6am might be a struggle, but Travel and Leisure suggests that you should exclusively fly in the early morning. The reason? You'll have a much better chance of getting to your destination.
Read more
It's not perfect: When trying to look for flights from San Francisco and a smaller city, there weren't any available. There aren't any direct flights on the weekends, so that makes sense, but it's still a bit annoying that the service doesn't work at all when the flight inventory is low.
That said, searches between major cities like a charm. Dates are displayed on a calendar and are colour-coded so you can quickly glance at the results and see what would be a good weekend to travel (those are in green), a questionable weekend to travel (those are in yellow), and a bad weekend to travel (those are in red).
When you find a weekend you like, you can tap on the price beside it to see what your options are for the weekend flight-wise. The lowest fare was the one listed on the main page, but there are other more expensive options listed when you click in, should you have an airline preference.
Image: Travelgam
You can do something similar using Google Flights. With it, you enter an origin and destination and then click the "Price Graph" button to see prices for the next few months in graph form. The bonus of WeekendFlights is it restrains your results to weekends and direct flights and is colour-coded, making it easier to pick out winners. However, if you're up for flying at any point during the week, not just weekends, and are willing to make a few connections, then Google Flights might be a better pick.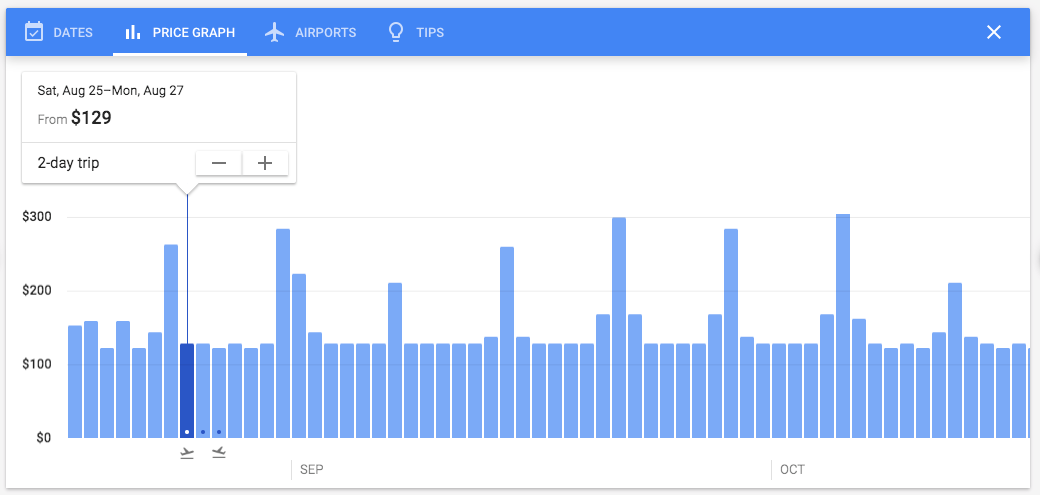 Image: Google Flights
And as with all flight purchases, it's also always good to do a tiny bit of comparison shopping before you buy. I've had great luck finding the cheapest flights for my needs on Google Flights in the past, but there's still sometimes a wild card or two where you can score deal somewhere else a few bucks cheaper.