Often, there's a moment early in a medical emergency when you know something is wrong, but aren't sure you want to call 000. When I reacted to some antibiotics by breaking out in hives earlier this year, I stared at my phone for about 15 minutes before calling 000 — I knew something was wrong, but I didn't know what to do and I wasn't sure that the problem was so urgent that I needed ambulance, which is a real expense even if you have insurance.

We found an iOS shortcut that can help mitigate that scenario and ones like it. The "Find Closest ER" shortcut offers you a go-to button for medical emergencies, but one that gives you more information and expands your options for when you have a medical emergency that requires a hospital, but aren't sure how you want to deal with it.
Just like the name says, this shortcut uses your GPS and Maps to find the hospitals and emergency rooms closest to your location. After generating that list, you can choose a hospital to get walking, driving, or mass transit directions; order an Uber; or call 000. Even if you're freaking out, the shortcut is structured in a way that lets you decide what to do, and shows you exactly how to do it.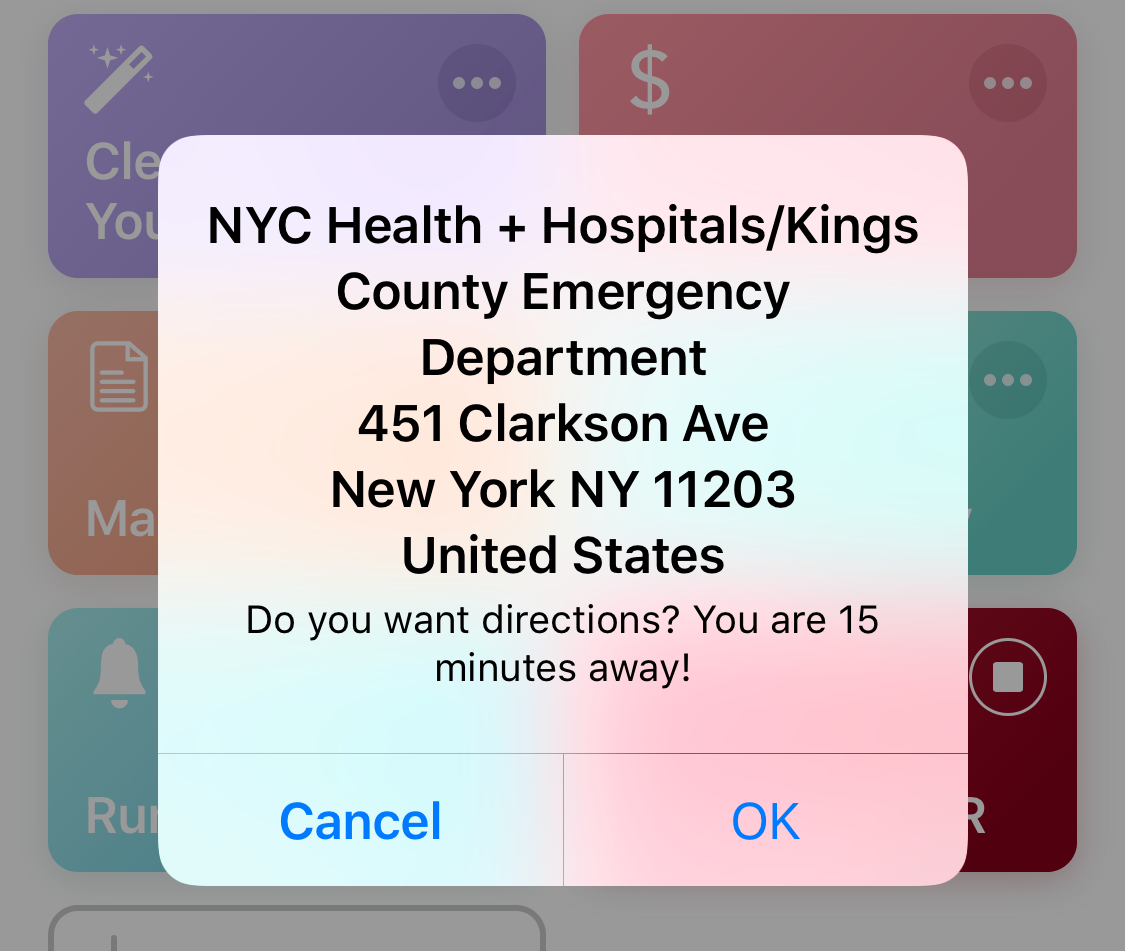 By default, the shortcut shows you everything in a 10km radius, which is fine for many cities, but you can expand the range by as much as you like.
One potential hiccup you should know about — this shortcut requires that you give Shortcuts location data access and turn on its notifications. It will prompt you to turn everything on when you launch it for the first time, and you should do it now instead of waiting for an emergency.
This process is definitely slower than dialling 000. If you have an urgent medical emergency that needs immediate treatment, we still recommend you opt for 000. If you are in one of those in-between places where you aren't sure what to do, though, this may be helpful.