There was plenty of Samsung buzz coming out of two individual events this week, not the least of which included the unveiling of its yet-unnamed foldable device. Another neat reveal coming out of the Android Dev Summit, however, is a feature that will allow users to continue using Android apps while they're being updated.
The feature was announced as part of Android's In-App Updates API, which Google said is currently being tested and will launch to developers soon. Stephanie Cuthbertson, Android's Director of Product Management, wrote at the Android Developer's Blog:
You'll have two options with this API; the first is a full-screen experience for critical updates when you expect the user to wait for the update to be applied immediately. The second option is a flexible update, which means the user can keep using the app while the update is downloaded. You can completely customise the update flow so it feels like part of your app.
The Verge noted the feature is meant to essentially push users into updating their apps (for example, it's a fail-safe against those of us who refuse to update out of sheer laziness or, you know, because it requires like two extra steps). It's a win for users who don't want to be bothered with the nuisance of updating as well as a win for developers, who want you using the latest version of their app.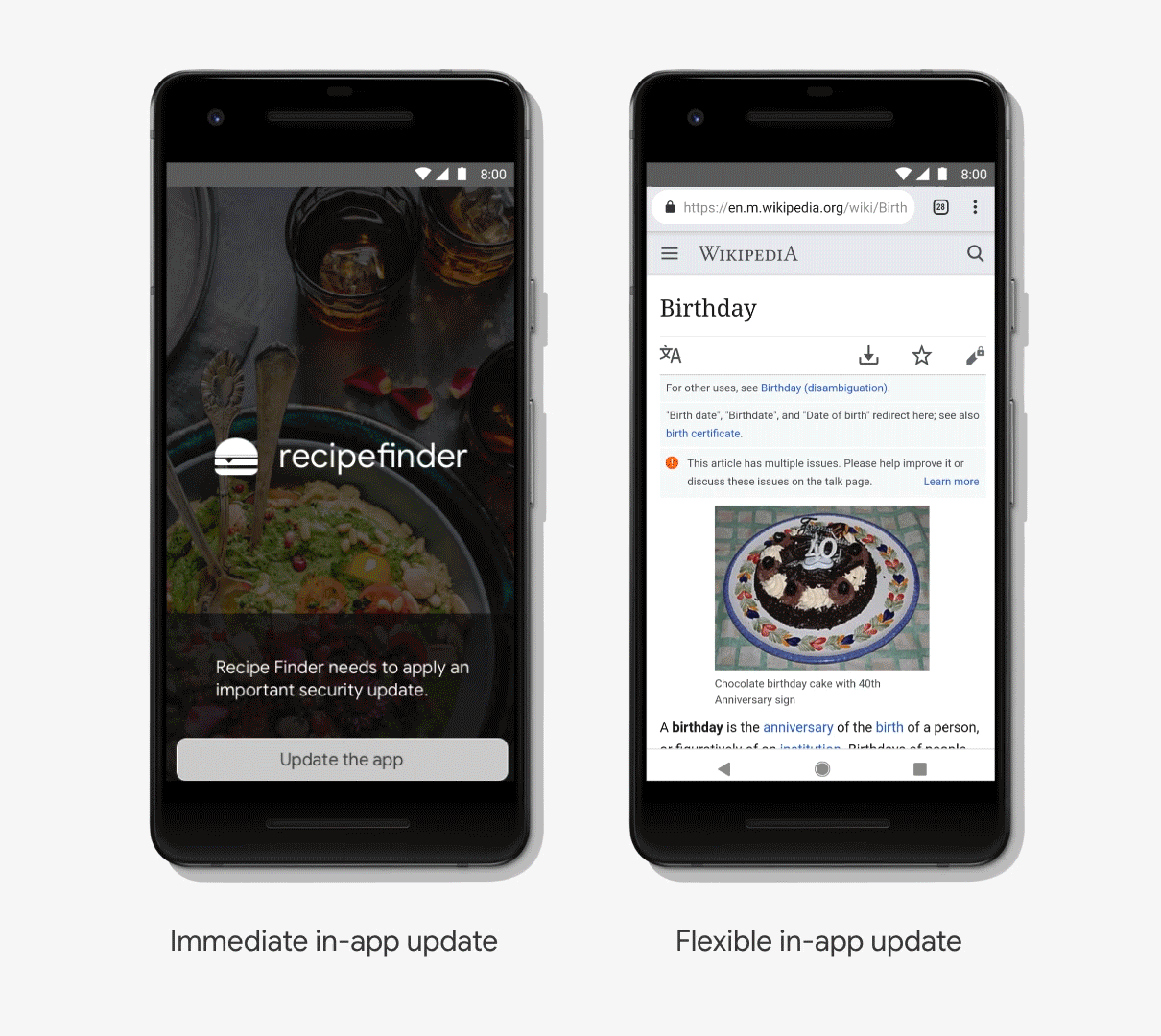 GIF: Android
Android's announcement of its Foldables technology was also a summit highlight, with the company highlighting its support for the forthcoming Samsung device that was previewed this week by Samsung Senior Vice President Justin Denison at the 2018 Samsung Developer Conference. While Denison gave no timeline for the product's arrival, Android noted that Samsung plans to offer the device next year.
Cuthbertson noted that the In-App Updates API is still in testing with Android's early access partners. There was no word on exactly when it will be available to developers, though she specified it will be soon.