If you're planning to preorder a new iPhone XS or Apple Watch Series 4, you're best off doing to today. All three devices — the iPhone XS, iPhone XS Max and Apple Watch Series 4 — will be eligible for preordering at 5:01PM AEST.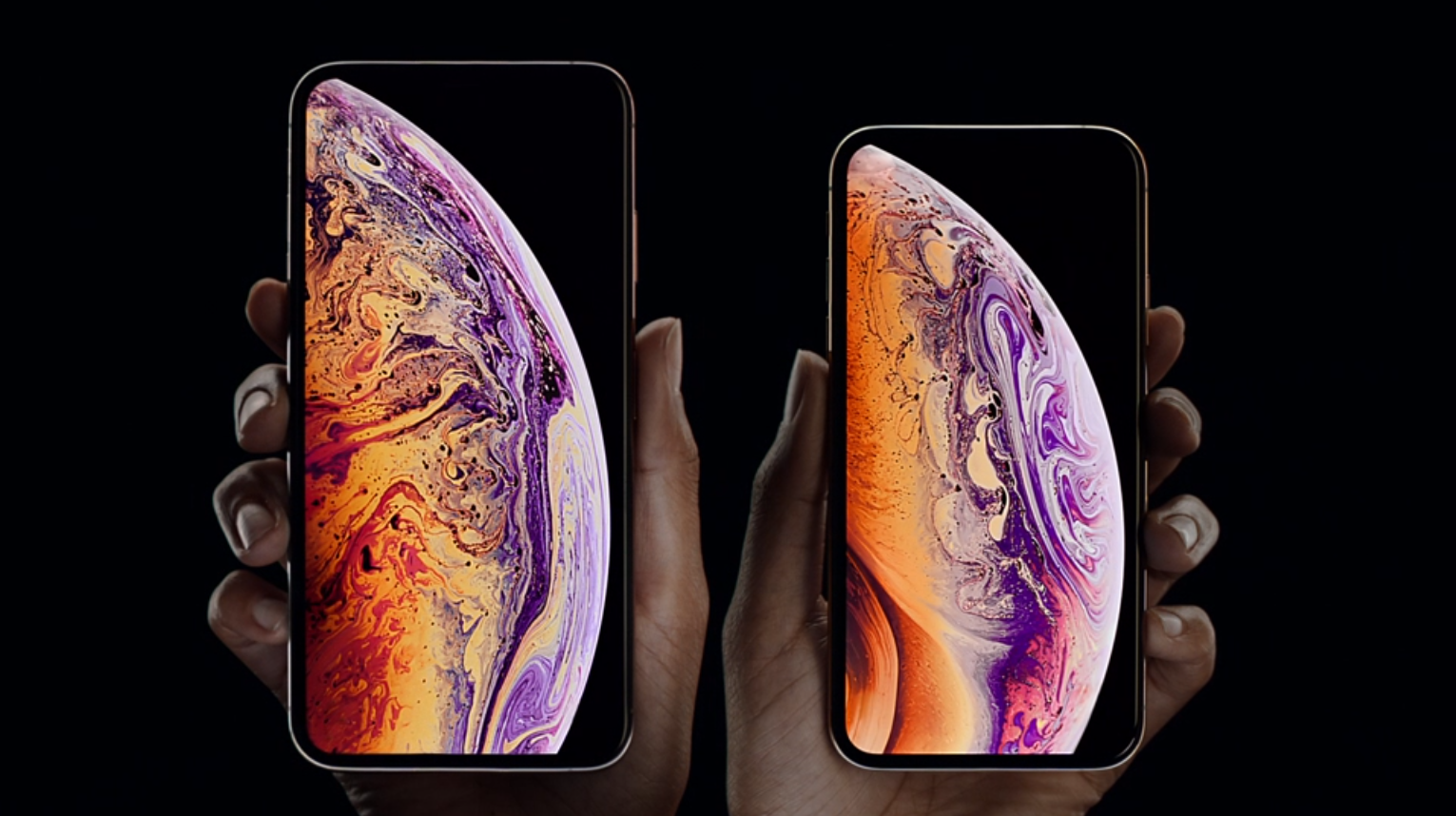 The iPhone XS and XS Max go on sale in Australia in a little over a week. Here are all the plans that will be available from Australia's three major telcos. Telstra, Optus and Vodafone.
Read more
This isn't the kind of thing you'll want to put off until tomorrow. At least, not if you want a new iPhone on launch day… or within a few weeks of launch day.
Remember the iPhone X? It took 10 minutes or so after preorders opened for the shipping delays to start creeping in. Wait a half an hour or so, and you'd probably get a shipping delay of a month. If you're a tech enthusiast, little is more annoying than watching your friends play with new devices that you can't have.
Here are a few tips for getting your iPhone preorder locked in today:
Make sure you can log in without delays
Log into your Apple Store account right now. Make sure your credentials and password are correct, and consider saving these in your browser (or a third-party password manager) to save yourself a little time when you're ready to preorder your new iPhone.
If you've previously set up two-factor authentication for your account, you might want to tell the login page on the Apple Store to "remember you" so you can skip having to type in an verification code from an associated device (such as your to-be-replaced iPhone) to log in.
(You can change that two-factor authentication setting here, but we recommend leaving it on for increased account security.)
Enter your payment information now
Why waste minutes fumbling with your credit card information? Every second during the great iPhone land grab is precious. On that same Account Settings page, you'll see an option for entering your payment and shipping information in advance. Do that, so your checkout process goes even smoother and helps you get the fastest shipping times for your preordered device. (Or just use Apple Pay to buy your new stuff, which you should have already set up on your existing Apple device.)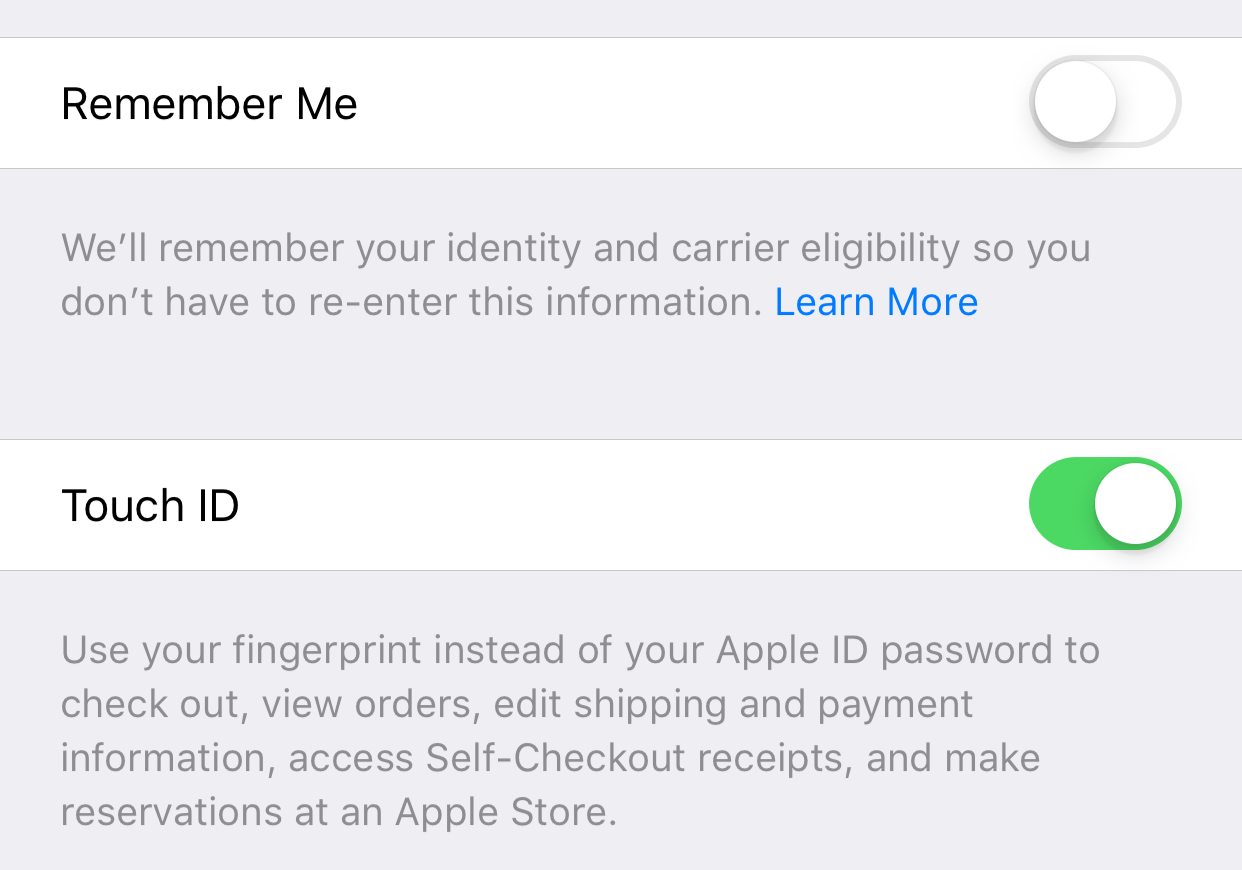 Screenshot: David Murphy
If you're using the Apple Store app to preorder your new device — and you should, which I'll cover in a bit — make sure you enable Touch ID or Face ID for purchases, which should help you complete your transaction a lot faster versus having to type in your Apple ID password (especially if you keep fumbling your typing due to excitement or fatigue).
You'll find that setting by tapping on the little face icon in the upper-right corner of the app to access the Account screen, scrolling down and tapping the "Settings" option, and looking for "Touch ID" or "Face ID" on the subsequent screen.
Don't forget about the app
You'll want to pull up a tab for the Apple store, and potentially your service provider as well.
That said, your best option is to stick with the Apple Store app (if you're already bought into Apple's ecosystem). Last year, for the iPhone X preorder madness, the Apple Store app actually had inventory to preorder before Apple's website. It's also a lot quicker to run through the transaction process on your iPhone or iPad than Apple's website.
If you're coming from Android, ask a friend if you can borrow their iPhone or iPad for the evening, or go with your carrier's app as a backup. Don't just rely on websites: Once 5:01PM hits, start refreshing these apps, too.
Configure your iPhone or Apple Watch in advance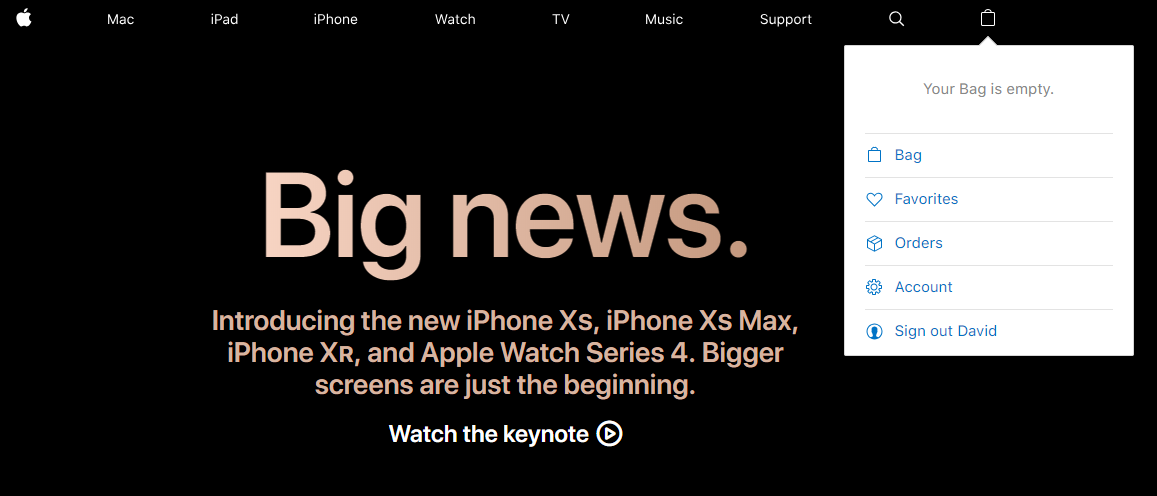 Screenshot: David Murphy
Don't waste time looking at configurations and colours tonight. You can go over the options, select your colour and storage, and add the iPhone to your favourites on either the Apple Store website or your Apple Store app. Just look for the heart icon on the final webpage where Apple asks if you'd like to add AppleCare+ coverage (or the heart icon in the upper-right corner of the Apple Store app).
Then, when preorders go live, you can click on the bag icon and select "Favourites" on Apple's website, or tap on the profile icon in the upper-right corner of the Apple Store app to pull up your preconfigured device, and beat a number of other shoppers to a preoreder.
(If you're trading in your old iPhone via Apple's GiveBack program, you'll have to enter that information manually — you can't save it — so don't forget!)
Set the right alarm
You might set an alarm for 4:45PM. It'll go off, you'll remember that you have to place your preorder in the next 15 minutes, and you'll go do something else to fill the time. Then, when it's 5:11PM and you're already looking at a three-week shipping delay, you'll be unhappy.
I don't know what time works best for you, but give yourself enough of a buffer that you can load up all of your websites and apps, take a breather, and get ready to hustle for a new device. That probably isn't an entire hour early, but a minute early might be cutting it a bit close.
It's that time again. Time for your annual frantic search to find all of the original packaging for your older iPhone, iPad or Apple Watch. That's the best way to sell it for the highest possible sum, after all, before you plunk down a preorder for whatever Apple's announcing this week.
Read more
Start scouting early
Speaking of, you might also want to set up iPhone preorder searches on Twitter and Reddit, and start refreshing those — and the various carrier pages, as well as the app you're using — around a half-hour in advance (or more). If your carrier is foolish and launches preorders early, as was the case with the iPhone X last year, you'll want to make sure you're taking advantage of their mistake before the masses hear about it. Or, if you're put into a preorder queue, hopefully you'll be ahead of everyone else who kindly waited until 5:01PM to jump in.