As a writer of food-things and lover of breakfast foods (at non-breakfast times), I have eaten many an egg. I don't know that there is a preparation I don't enjoy, but a sunny side up egg, fried in olive oil until the edges are crispy ranks very high on my list. I didn't think there was much improving on the method, until I read about Melissa Clark frying herbs directly in the whites on Food52.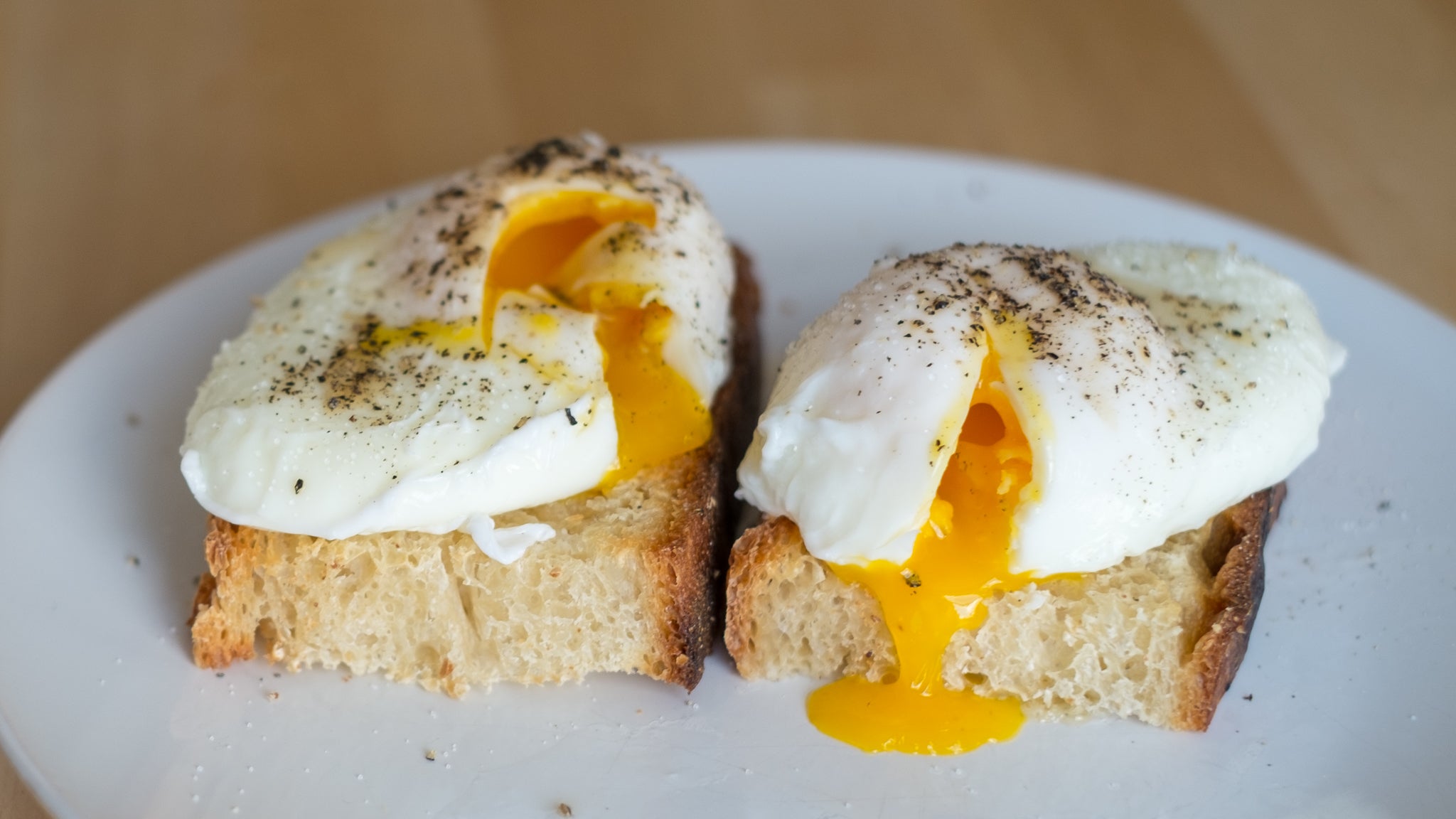 Somehow, in the last few weeks, I have become someone who wakes up at 6.30 a.m. I did not choose this path - I would always rather be sleeping, thanks - but I'm trying to make the best of my body's sudden refusal to sleep in.
Read more
This is obviously a genius move, but why stop with herbs? Anything can be fried in white, making the most boring part of your fried egg much more interesting. Just this morning, I tried sage fried eggs, everything bagel fried eggs, and crispy jalapeño fried eggs (French's gave the peppers the crispy onion treatment), and all three—which are pictured above and below—made me very happy.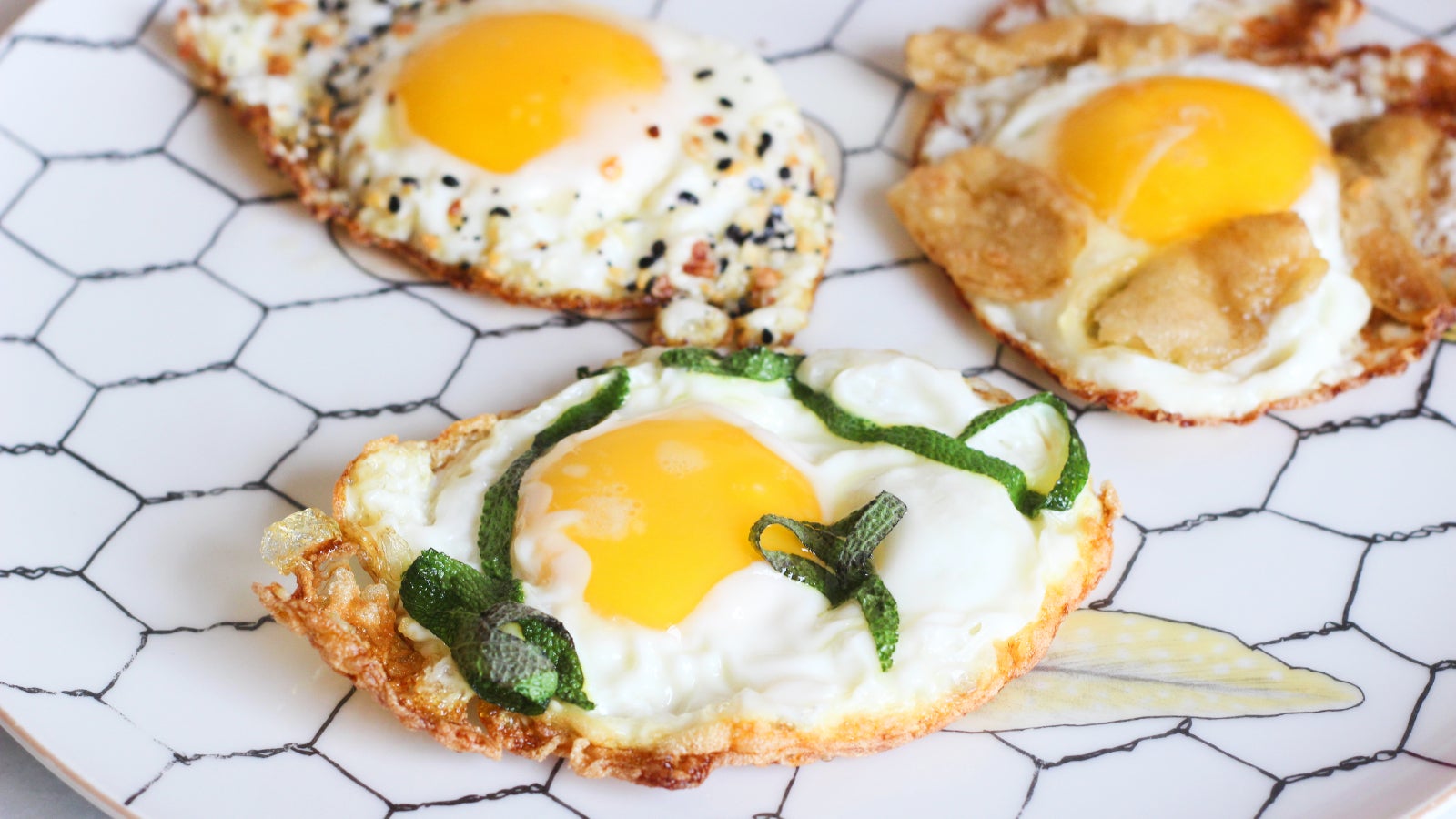 The method is simple. Heat two tablespoons of olive oil in a frying pan until it is very hot, shimmering, and almost smoking. If you are using herbs, add them to the pan and let them crisp a bit, then crack the egg directly on top. Add some more herbs in the not-set whites if you like.
If you are adding non-herb things, crack the egg first, then sprinkle or set your seasoning, fried vegetable pieces, or bacon bits into the white. (Be careful, these things sputter.) Spoon hot oil over the whites until they are fully set, slide them on a plate, and sprinkle with salt.