Working in a traditional office has its perks. Unlimited coffee, a decent selection of snacks, and the presence of an actual photocopier can make a huge difference in your productivity. If you don't have a traditional workplace, or you're planning to get some work done on your holiday — to the "delight" of your travelling companions — consider Coworker.

Coworker is a service that lets you filter out potential workplace spots around the world, helping you to find everything from a place to park your behind for the day to a private office you'll need to inhabit for a few months — complete with a 3D printer and a massage chair (one hopes).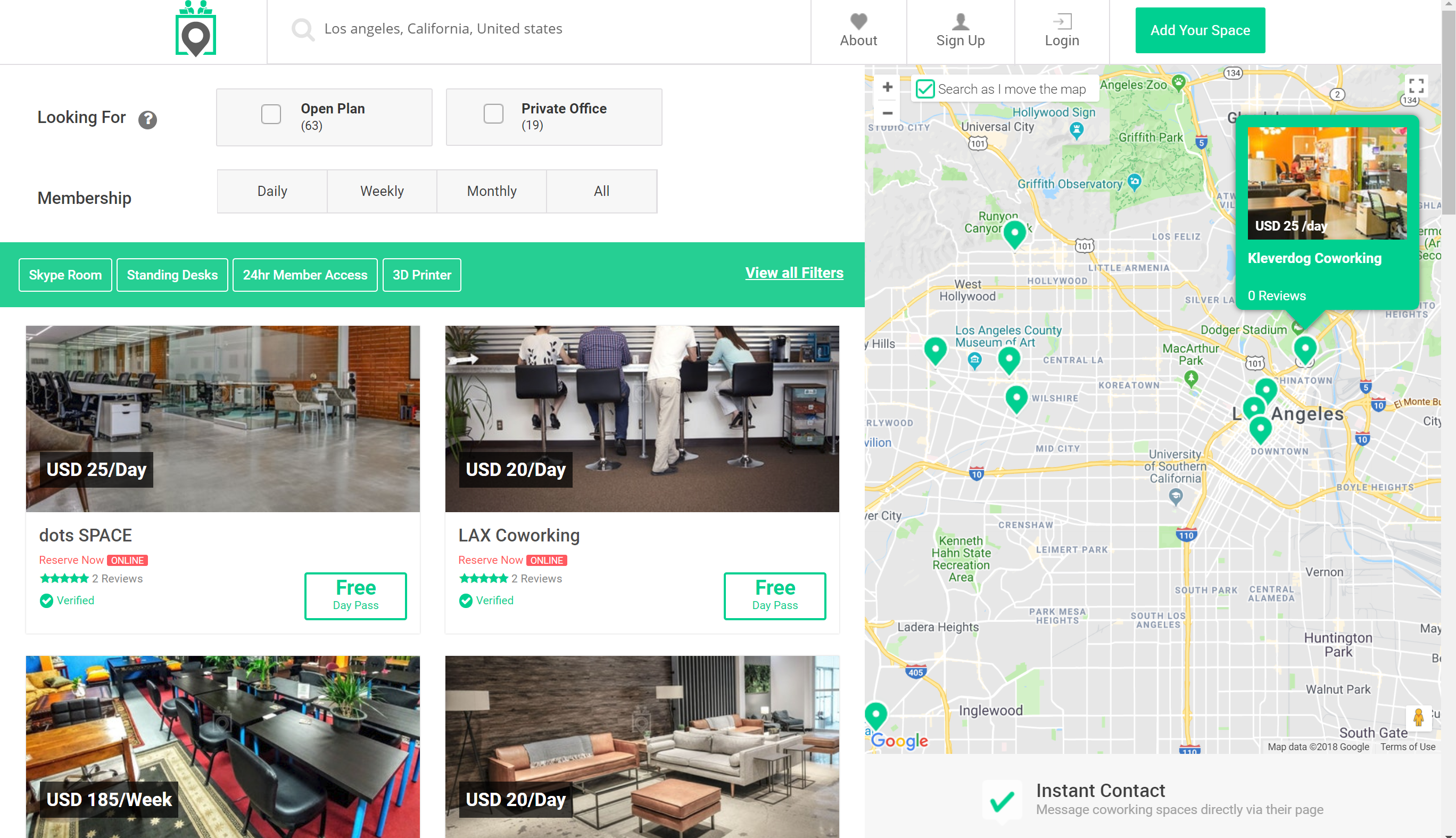 Coworker" loading="lazy" > Screenshot:
Coworker
The service says it has a database of more than 8000 coworking spaces in 151 countries, so odds are good that you'll be able to find at least one place to work wherever your travels take you. To find your next temporary office, you can enter a search location or let Coworker suggest good locations based on themed categories, such as spaces "Near the Beach" or "Top Rated" coworking offices.
Once you've nailed down your general area, you can refine your search based on particular amenities, guaranteeing your chosen coworking spot has a dedicated table tennis space or a large enough meeting room for you to do your business.
When you finally settle on a space, you have the option to schedule an appointment or book a free day pass. If you're feeling tentative, you can take a look at images of the space and reviews from previous visitors.
Tim Clare's Couch to 80K writing podcast is a delightful, intense, encouraging eight-week journey towards writing a novel. For the best experience, go into it blind; all you need to know is that it's good and it's appropriate for any experience level. If you want to know more, keep reading, but be aware that here be spoilers.
Read more
As for pricing, each space has its own rates that you can view when you're selecting a spot to work, which can also differ by your needs — a one-time day pass, a private office, et cetera.
No matter the price, Coworker's spots beat sitting around in your hotel room, wondering why your downloads keep failing, your work VPN keeps kicking you off, and your video conferences feel like a crappy flip book.