Android: If you're a Pixel XL user and have been stalling on updating your phone to Android Pie, you may want to hold off entirely.
According to numerous user reports, the recent Android Pie rollout is preventing Pixel XLs from quick charging, even when a Quick Charge-compatible cable is plugged into an appropriate power source.
If you happen to be one of those who updated already, and you've run into the Quick Charging issues, you may be out of luck for now. Though a report of the quick charge issue was noted on the Google Issue Tracker page, the ticket has since been closed, and the prognosis isn't good at the moment.
The report was flagged as "won't fix (infeasible)". In simple terms, it means Google is aware of the issue and currently unable to fix it, though the reasoning behind this outcome is unclear. Further reports have been submitted — including some for the 5-inch Pixel.
In a statement made to Ars Technica, a Google spokesperson said the company is "aware of an issue where non-Power Delivery (PD) USB-C chargers no longer rapidly charge the 2016 Pixel and Pixel XL after the upgrade to Android 9 Pie".
Google recommends using the original 18W charger included with the Pixel XL at retail as it "is a PD charger and does not exhibit this behaviour". The company also said it's "verifying a fix for non-PD USB-C chargers and will roll it out in the coming weeks".
While that's good news for users who have updated their Pixel XL already, for those who haven't, it's probably wise to hold off on updating to Android Pie, and to ensure that the update doesn't happen without your permission, either.
To help you do that, here's how to disable both the notifications and automatic updates on the Google Pixel XL to keep it from making the update before Google issues a fix:
Turning off System Updates Notifications
If your Pixel XL has been notified there's a system update available, it will regularly pop up notifications to let you know its ready to download. This can prove to be annoying, especially if you've chosen to forgo the Android Pie update in response to the Quick Charging bug reports.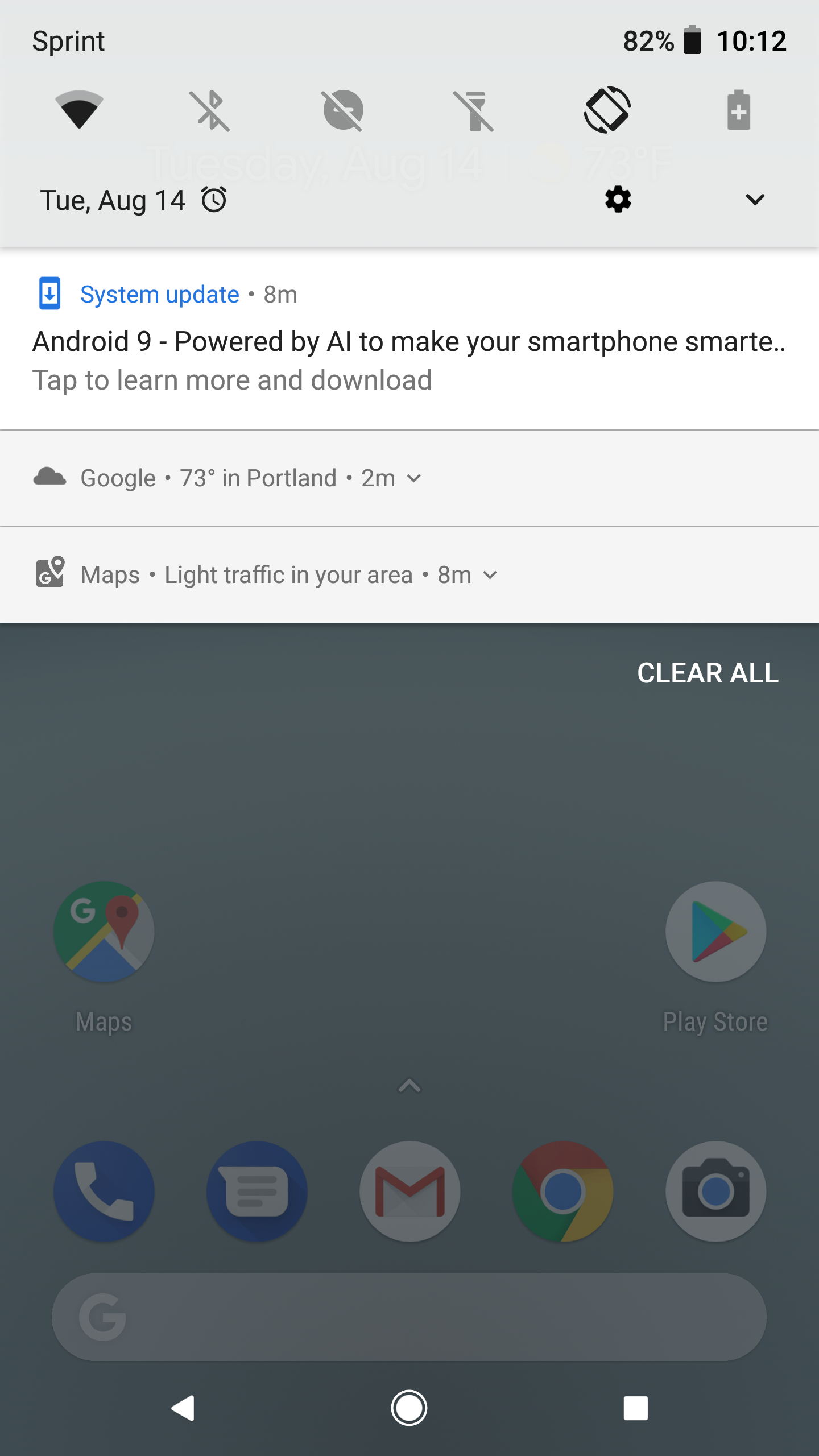 Screenshot: Brendan Hesse
To prevent the update from displaying, simply hold down or slide the banner from the notification menu to open to Apps and Notifications settings, and turn off the notifications from Google Play Services.
Similarly, you can do this by opening the Systems Settings, then Apps and Notifications, then Notifications.
Scroll down to the Google Play Services app and tap to open its settings page, where you can turn off notifications.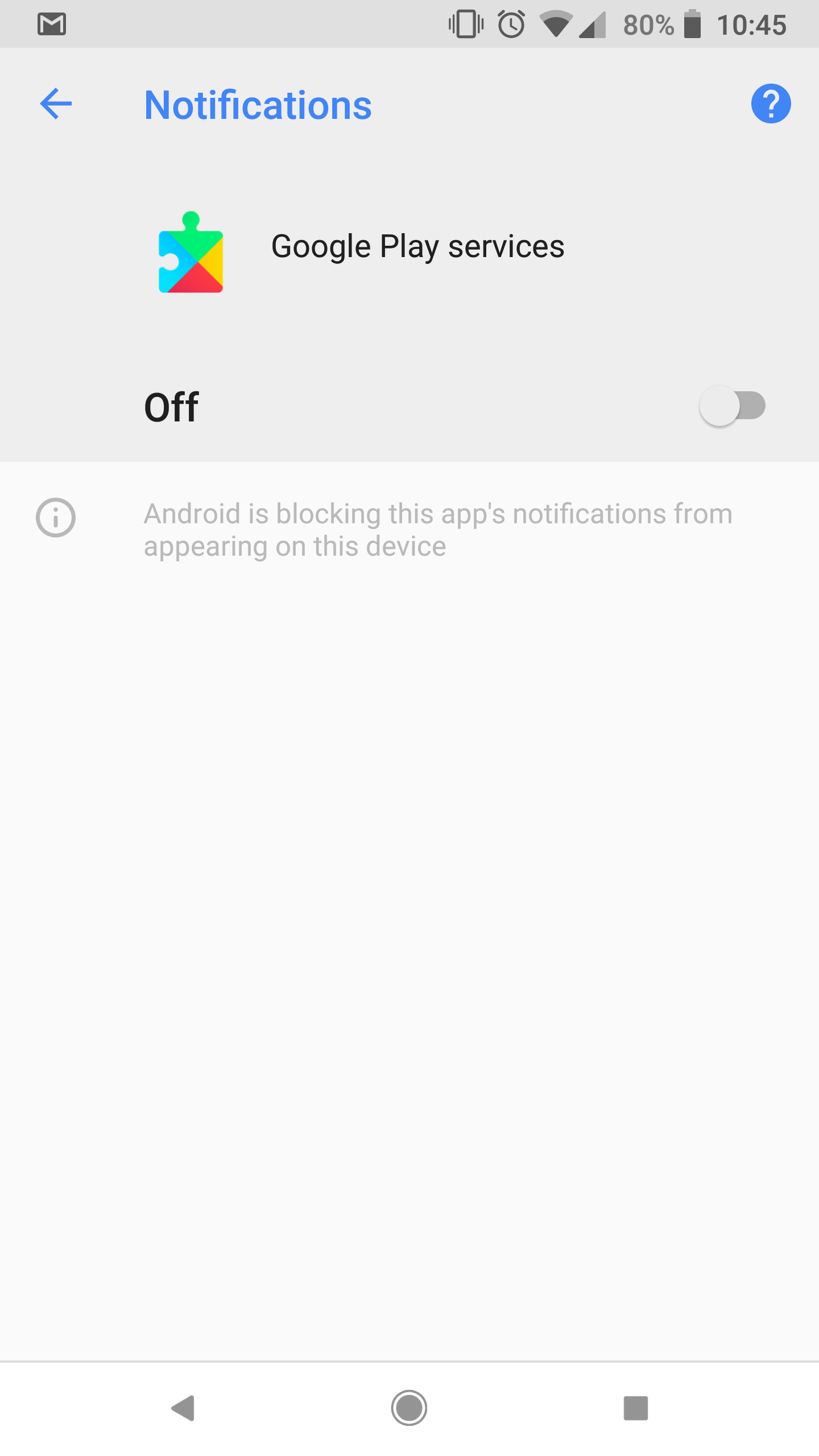 Screenshot: Brendan Hesse
Note that this will not only disable System Update notifications but all notifications from Google Play Services, including update reminders for any Google apps on your phone.
There are also third-party apps that can be downloaded from the Google Play store that claim to disable the System Update notification, but like the above method, this will only stop the notification from displaying, not prevent the phone from automatically updating. Thankfully, there's a built-in workaround that will prevent your Pixel XL from updating automatically.
Turning off Automatic System Update
First, open System Settings, and open the System tab.
Scroll down and tap "About Phone".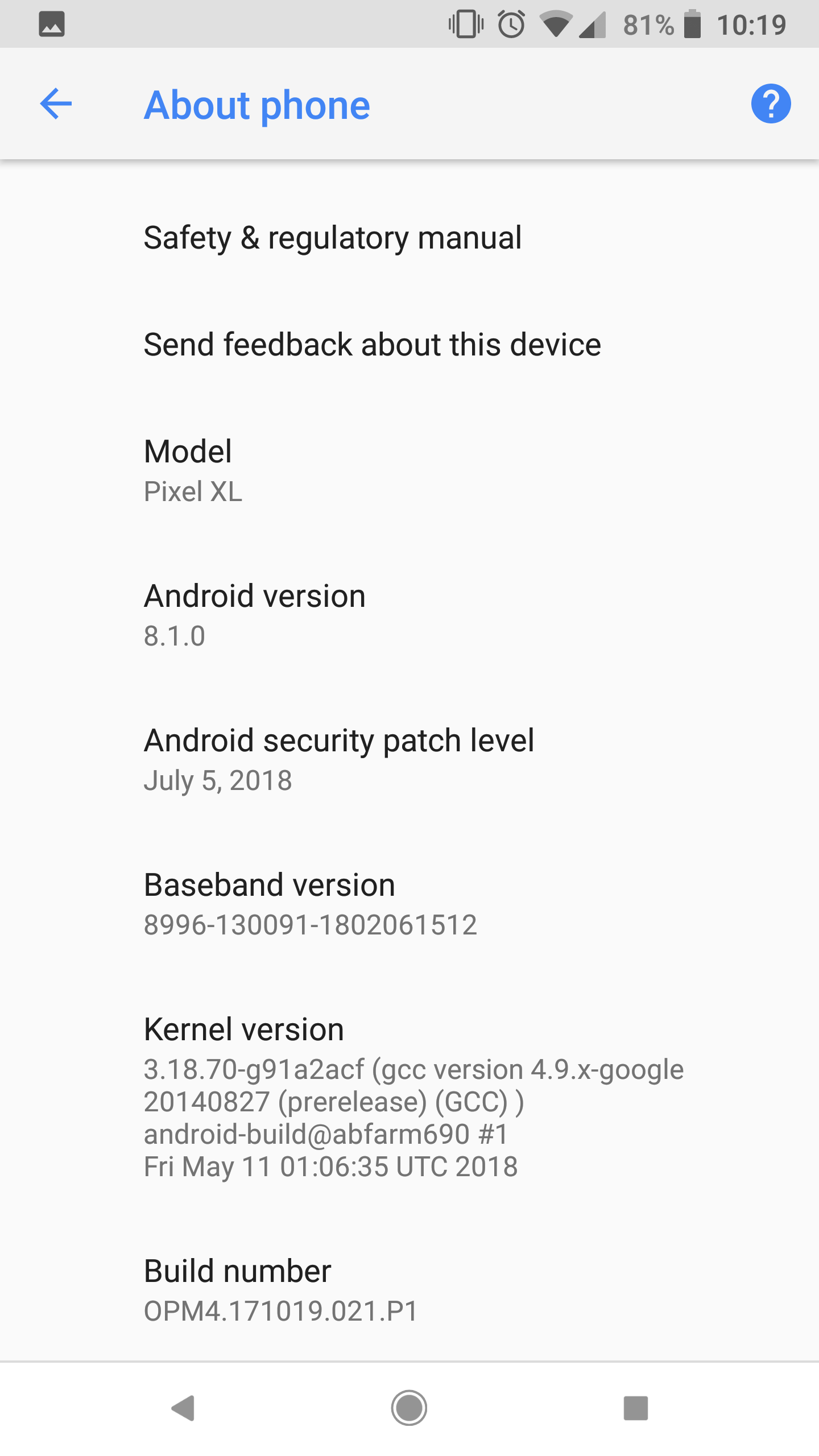 Screenshot: Brendan Hesse
At the bottom of the "About Phone" screen is an option labelled "Build number". Selecting this normally won't do anything, but if you tap the option 10 times in a row you'll put the phone into "developer mode". You will know you're nearing unlocking developer mode as a pop up will display saying "tap [x] more times to become a developer," and "you've become a developer" once the mode is enabled.
Screenshot: Brendan Hesse
Once in developer mode, back out to the System tab once again. You will now find a new option listed called Developer Options.
In the Developer options, scroll down to find the Automatic system update setting. This is normally turned on. To disable, tap the slider icon so that it grays out. You've now disabled automatic updates.
These steps should keep you on the version of Android your Pixel is currently running, and away from Pie for now while we wait for Google to roll out a fix.