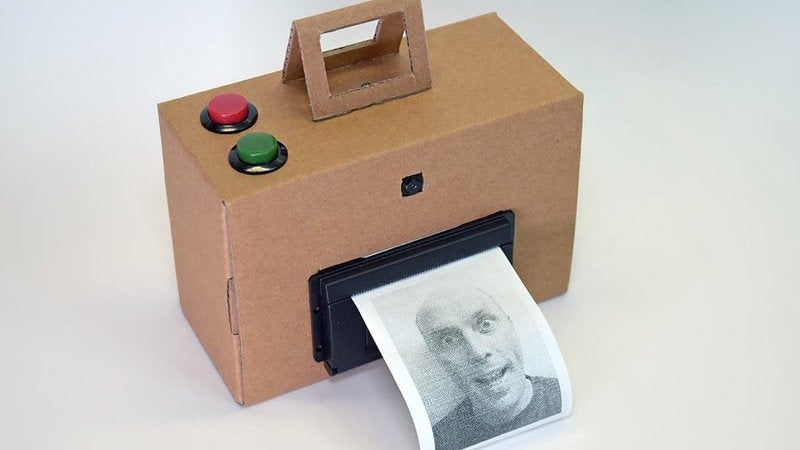 Instant cameras are awesome, but if you're looking for something a bit more ridiculous, Adafruit shows you how to build a camera that will print out a pixellated photo on thermal paper.
This is a pretty ridiculous idea, but that doesn't mean it's not a fun one, especially if you find yourself longing for the days of the Game Boy Camera and Printer.
The camera's made with a Raspberry Pi Model A+, the Pi Camera Board, a thermal receipt printer, some buttons and the cardboard box the printer comes in. It's not a particularly hard project, but it's not cheap either, coming it around $150 total for everything.
Still, it's an undeniably fun project.
Instant Camera using Raspberry Pi and Thermal Printer [Adafruit]