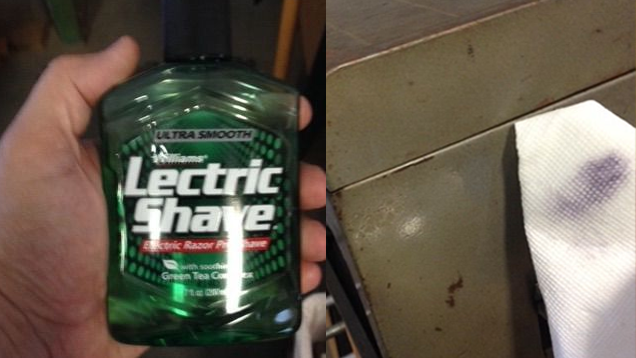 Got some old tools or furniture with marker ink or paint splatters on them? You might have a solution for them in your bathroom cabinet: electric razor pre-shave oil.
The oil, which is supposed to lubricate your skin for a closer and smoother shave, can also apparently get out tough stains and glue residue from metal, enamel, and glass surfaces for restoration, according to LumberJocks.
True, you can also try a commercial stain remover and degreaser, but shaving lotion tends to be a little cheaper per gram — and you can use the lotion for shaving too.
Check out the site below for more tool restoration tips.
Tool Restores #2: Sharing One of My Tool Cleaning Hacks [LumberJocks]