Finding the perfect mount for your smartphone in your car can feel like looking for a needle in a haystack. There are tons of options. Some are cheap but way too basic while others are loaded with a bunch of features you'll never need. Then there are the models that are just right. This week we're looking at five of the best, with a price to suit every budget.
Title photo by bm.iphone.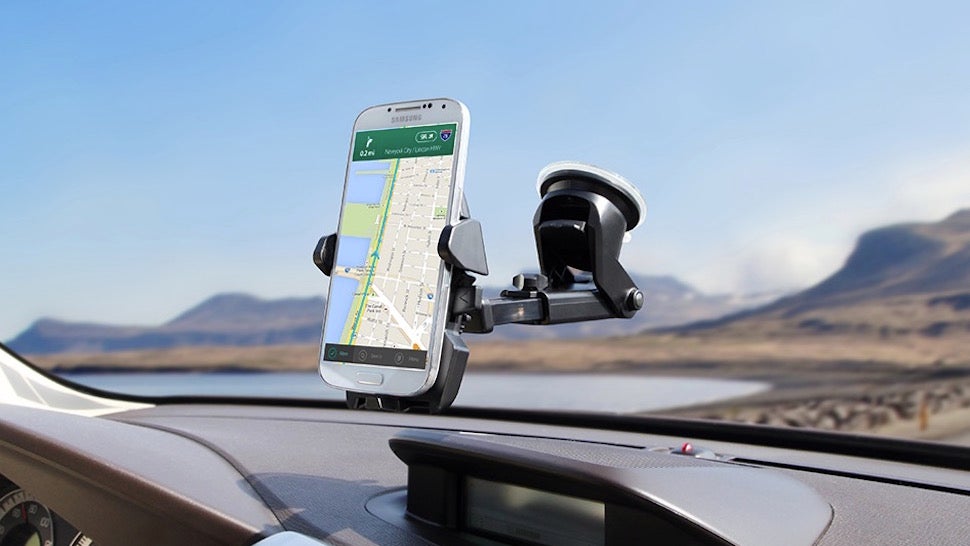 The iOttie Easy One Touch 2 car mount is an easy to attach, adjustable mount. It will set you back about $49 at Bambuzo, but for your money you get a car mount that's easy to install, holds your phone tightly, has an adjustable, telescopic arm and a swivelling, adjustable base that can be positioned where you want it.
As the name implies, the mount locks with a single touch (although it's not quite as simple as the product makes makes it sound) and has a semi-sticky gel pad to keep your phone in place after you have it clamped into place. It's also a suction mount, which means you have a bit more flexibility as far as where you place it. The stickiness of the suction cup degrades a bit over time, but you can refresh it with a warm water rinse and laying it out to dry. The mount body itself keeps your ports free (largely), and while you're not about to put a tablet or anything into one, it should hold most phones — even big ones — pretty nicely.
---
The Mpow Grip Magic is a tiny magnetic phone mount that latches on to an air vent in your car, sticks neatly to the back of your phone, and holds it in place without a ton of adhesives, clamps, cables, or other bells and whistles. If your phone has a metal back (or your case has a metal backplate) then this will work beautifully out of the box, but the mount comes with a magnetic backplate that you can slide between the back of your phone and your case. Alternatively, you can attach an adhesive metal plate to the back of your phone or its case instead.
The mount itself is designed to sit snugly in just about any air vent, and has adjustable clips for wide and narrow vents. Beyond that, it's a simple, cheap mount that gets the job done. You can pick one up from GearBest for around $13, with free shipping.
---
The Kenu Airframe is another smartphone mount that makes use of your car's air vents. It's portable, too, which means it doesn't have to be mounted in a specific vehicle, and it can fit almost any type of phone, so you can use it with multiple devices. Best of all, it will set you back just $5.64 at DH Gate, which includes free shipping.
It's a simple spring-loaded clamp that you slide into the air vent before slipping your phone into place. It's simple, elegant, and can even used as a desk stand for your phone when you're not driving. Since it's spring-loaded, you can fit phones of just about any size.
---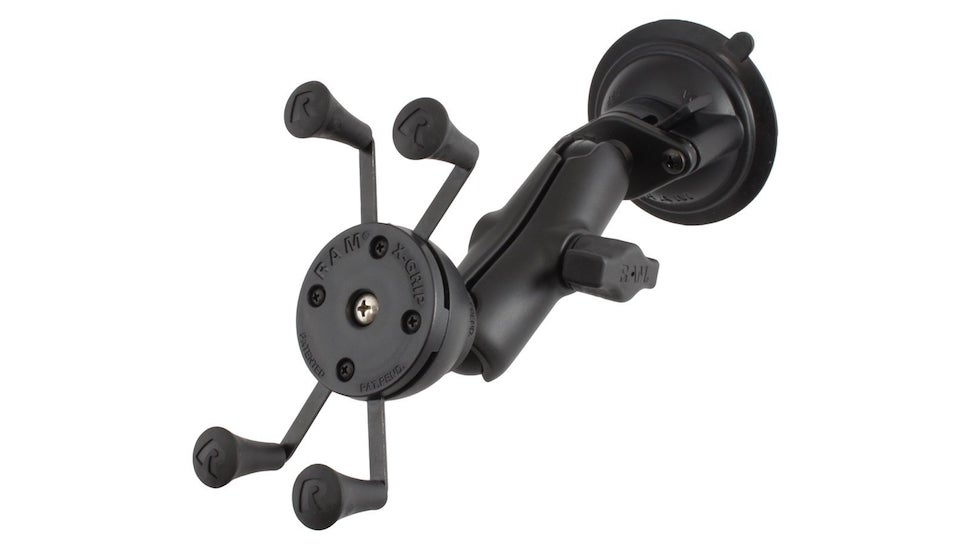 The Ram Mount X-GRIP series looks a little cumbersome, but don't let looks fool you. The X-Grip is available in several form factors depending on whether you want your mount to live in your cup holder, sit in your air vent or attach to the dash or windshield via suction cup.
The X-shaped attachment arm holds your phone securely thanks to an adjustable knob that can tighten or loosen the arms of the grip to fit your phone. The arm itself is adjustable too, so you can swivel it into the perfect position with no vibrating or wiggling around. You can pick one up from Hurtle Gear for around $37, plus shipping.
---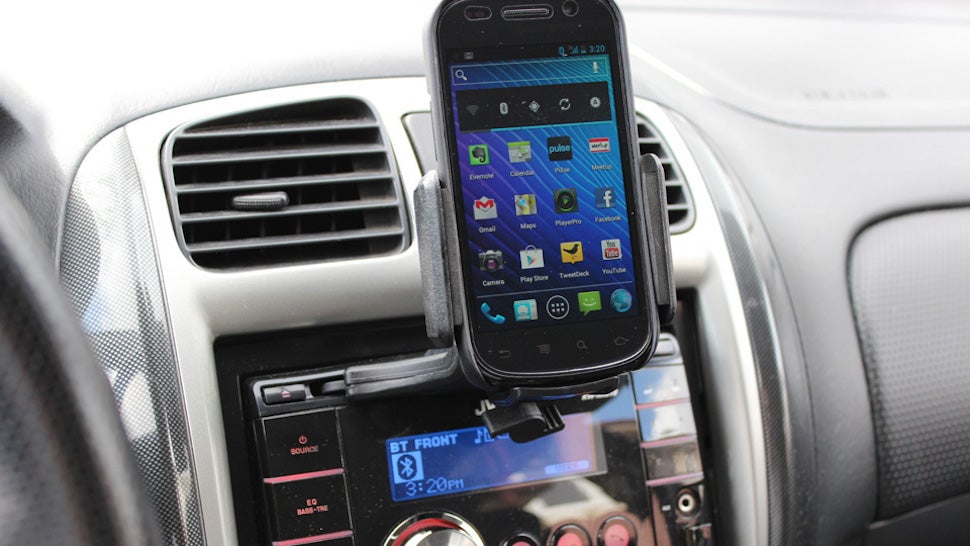 The Mountek nGroove Grip makes its home inside your car's presumably-unused CD player slot. It has an adjustable bracket and semi-sticky backing that keeps your phone snugly in place, regardless of its size. It leaves the top and bottom ports free for charging or audio cables, but the side brackets are a little wide to give you easy access to side buttons. Like the others on this list, it works in portrait or landscape mode with a quick twist.
The CD slot design means you don't have to mess about with adhesives, suction cup mounts or other more permanent fixtures. That said, you do pay for it in vibration and movement while driving, but the mount is rubber dipped to help improve the grip. It costs about $50 at Bambuzo, including shipping.
---
Have something to say about one of the contenders? Want to make the case for your personal favourite, even if it wasn't included in the list? Don't just complain about the top five, let us know what your preferred alternative is — and make your case for it — in the discussions below.