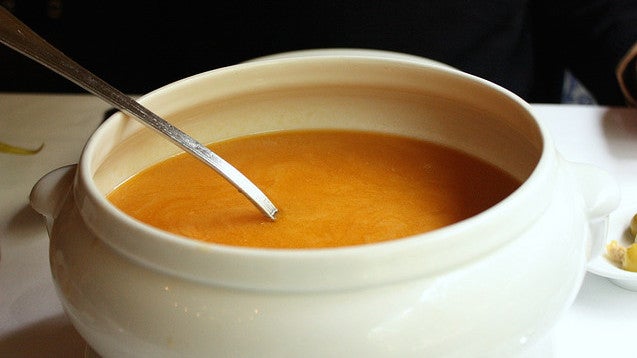 You can cut down food waste by linking your ingredients together into several meals — like using mushroom stems for a broth after using the caps in another dish.
Image from scaredykat
Lindsay-Jean Hard, writing on Food52, suggests using the stems from shiitake mushrooms to get a similar umami flavour to using whole shiitakes. When the stems have transferred their flavour to the broth, remove them. Once you've got your broth, you can use it for anything from the base for a mushroom soup to a splash of flavour in almost any sauce.
Velvety Mushroom Soup: The Best Use of Mushroom Stems [Food52]