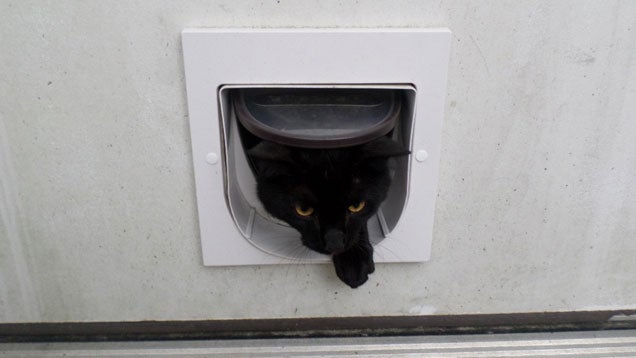 If you're tired of letting your pet in and out of the house, you're probably considering a pet door. Luckily, you can easily install one yourself using basic tools.
Start by measuring your pet and finding a door to match. There are pet doors to fit cats and dogs of any size (almost).
If you have a steel door with a foam core, an oscillating tool is perfect for cutting out the door opening. You can also use a jigsaw and drill to make the hole.
The whole project can be completed in an afternoon; follow the link below for a complete tutorial.
How to Install a Pet Door [HomeFixated]