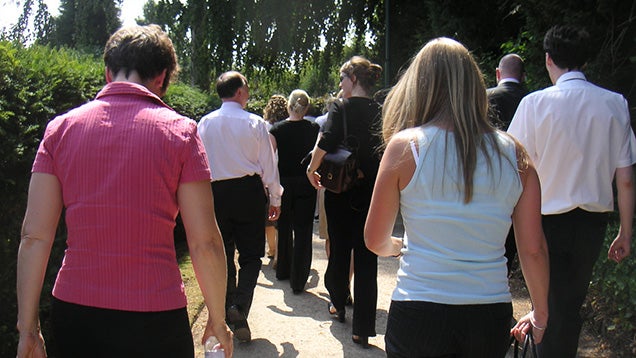 You probably spend too much of your day sitting. Join a walking group to get more physical exercise into your routine. Walking groups also present you with the opportunity to meet new people.
Photo by Lee Haywood
There are a variety of places where you can find walking groups, such as the local chapters of Walking Meetup Groups. You could also join group walking programs, such as ones hosted by Running Room.
A meta study from the British Journal of Sports Medicine, a summation of 42 individual studies involving 1,843 participants, showed that overall, people who walked small amounts received a wide range of mental and physical benefits. Moreover, people who joined walking groups stuck with their walking routines more than people who didn't.
You don't have to be with others in order to enjoy a walk — a quiet walk on your own can be a renewing break in the middle of a long day.
Is there evidence that walking groups have health benefits? A systematic review and meta-analysis [British Journal of Sports Medicine via The Science of Us]