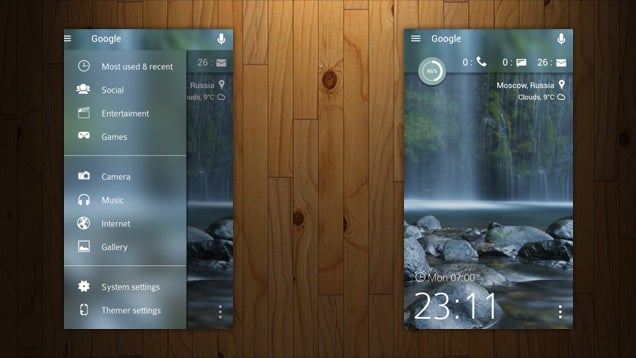 Android: While their styles have become more similar lately, Android and iOS are pretty distinct. This home screen design bridges the gap between the two, utilising the frosted, layered themes of iOS, combined with Android's new material approach for a unique look.
This design is a theme for custom launcher Themer. To get this look on your device, download it from the source below and follow these instructions:
Move the .zip to sdcard0 > MyColorScreen > Themer > Exported > zip (Your initial location may vary).
Open Themer and browse for themes.
Under "My Themes" select "Exported".
Choose "Blurred L.zip"
Blurred L [My Color Screen]