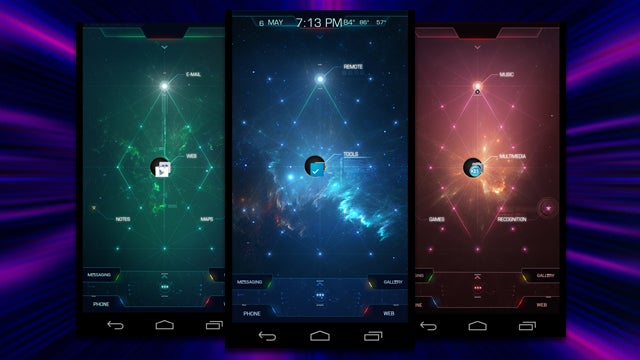 Android: If you've been obsessed with the new Cosmos series, or you're just playing Portal 2 for the jillionth time, a space-themed home screen would not go amiss. My Color Screen user Pedro Gelli has you covered.
This Space home screen is a custom design for Themer. It's not built in to the app itself, but you can download the zip file from the source link below and install it with these instructions:
Click the green "Download Themer File" button at the source below.
Save the .zip file to your phone.
Move the .zip to sdcard0 > MyColorScreen > Themer > Exported > zip (Your initial location may vary.)
Open Themer and browse for themes.
Under "My Themes" select "Exported".
Choose "Space".
Space [My Color Screen]