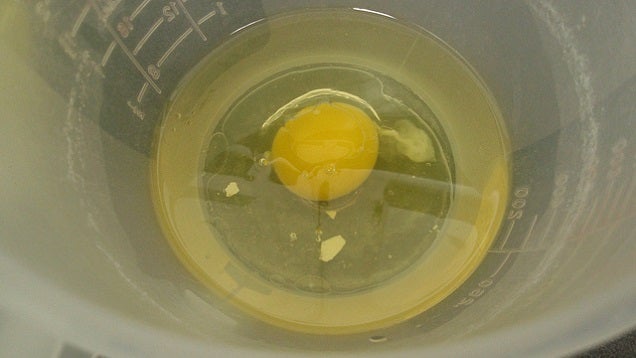 You're preparing a cake or getting ready to scramble some eggs, and it happens: you spot a teeny, tiny piece of shell floating around in the eggs. Before you reach in and start picking at it, be sure to wet your fingers first.
Picture: Joel Kramer/Flickr
Chantal McCullgh at weblog Paleoaholic suggests wetting your fingers before sticking them into the eggy ooze. The piece will gravitate to your fingertips so you don't have to go digging for very long. Salmonella actually thrives on the shells, so it's best to crack them properly to avoid those pieces.
Egg-cellent Life Hacks for the Kitchen [Paleoaholic via People]