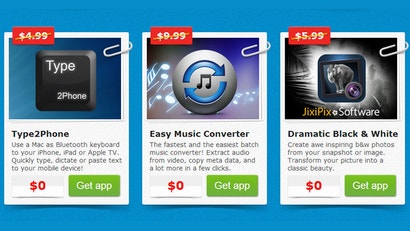 Mac: AppyFridays is back with another great selection of Mac apps discounted 100 per cent. Grab Type2Phone, Easy Music Converter and Dramatic Black & White for free throughout the weekend.
Previously featured Type2Phone turns your Mac into a Bluetooth keyboard or dictation tool for your smartphone or Apple TV. Normally, the app costs $5.49.
Easy Music Converter is a batch audio converter that normally costs $10.49.
The third free Mac app is Dramatic Black & White, which automatically creates attractive black and white photos from your images and normally costs $6.49.
Head over to AppyFridays to pick up your free apps.