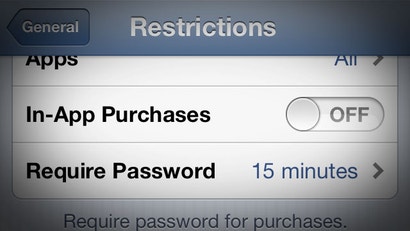 We've explained before how to switch off in-app purchases on the iPhone, but with the recent news of a news of a 5-year-old who managed to spend $2,500 in 15 minutes, it's worth a reminder. In-app purchases can be a terrible money sink, but they're fairly easy to control.
Turning off in-app purchases is simple:
Head into Settings > General > Restrictions, and hit "Enable Restrictions".
Enter your passcode and scroll down to "Allowed Content".
Toggle "In-App Purchases" to "off".
Check our original post for more tips on controlling in-app purchases.