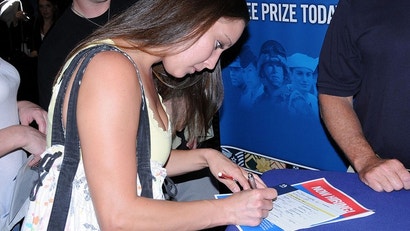 If you've ever had to take a personality test when applying for a job, you're well aware the answers to the questions are far from obvious. The Wall Street Journal put together a list of some of the common questions and what the answers really mean.
Photo by Fort Rucker.
The questions on these personality tests range from seemingly obvious points such as "True or False: I like parties and socials" to the much more ambiguous "On television, I usually prefer watching an action movie than a program about art". The action movie question, it turns out, is actually looking to see if you're more fact-focused or creative.
Unfortunately, you won't find a sure-fire correct way to answer the questions, but knowing what your answers really mean can help you get through your next test. Head over to the Wall Street Journal for a breakdown of the most common personality questions you'll see.
True or False: These Tests Can Tell if You Are Right for This Job [Wall Street Journal]