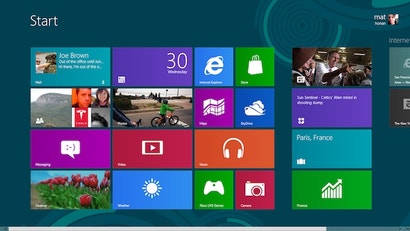 The long-rumoured October release date for Windows 8 is now all but locked in. At its Worldwide Partner Conference, Microsoft has confirmed that it expects the Release To Manufacturing (RTM) version of Windows to be released in the first week of August, with the general release to follow by the end of October.
The RTM release is the final version of Windows. Business customers with Software Assurance licences will be able to access that code as a download as soon as it appears, but consumers will have to wait for the general version even if they're also planning to download rather than buy a DVD. As we learned last week, download copies will be $39.99 for existing users to upgrade to Windows 8 Pro, while DVD versions for the same upgrade will be $69.99. We still don't have pricing for the basic non-Pro version or for standalone copies for new machines.
One major feature of the RTM version will be the incorporation of elements of the Metro interface into desktop apps, a move that could make it easier to switch between the two modes but which might also create additional bugs. When the RTM version is released, developers will also be able to charge for Metro apps in the Windows Store — right now, everything is free. That switch might see a wider range of apps available, but if you're playing with the release preview already, now seems like a good time to download any apps you want to try.