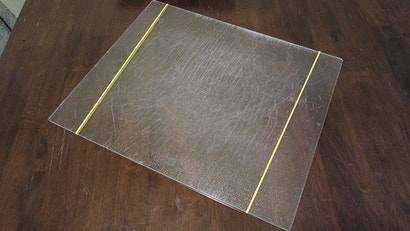 Expensive cutting boards often have non-slip bases, but the cheaper ones don't. You can get the same effect with a couple of rubber bands.
We've talked about stabilising cutting boards using shelf liner in the past, but rubber bands are a more common item and just as easy to apply. Simply wrap thick-ish two rubber bands around each end of the cutting board and you're good to go. Just make sure that the rubber bands lay flat and aren't twisted when you put them on.
Hit up the link below for more clever uses of rubber bands, including renewing an old broom and preventing over-pumping of a soap dispenser.
13 Cool Ways to Use Rubber Bands [WonderHowTo]