After months of announcements and speculation, Apple TV+ is finally launching in Australia on 2 November. It means another major service will enter Australia's increasingly crowded streaming market ahead of the anticipated Disney+ launch.
If you've already got a few streaming subscriptions under your belt, you might want to weigh up whether it's worth making the switch so we've got an overview of what Apple TV+ has to offer.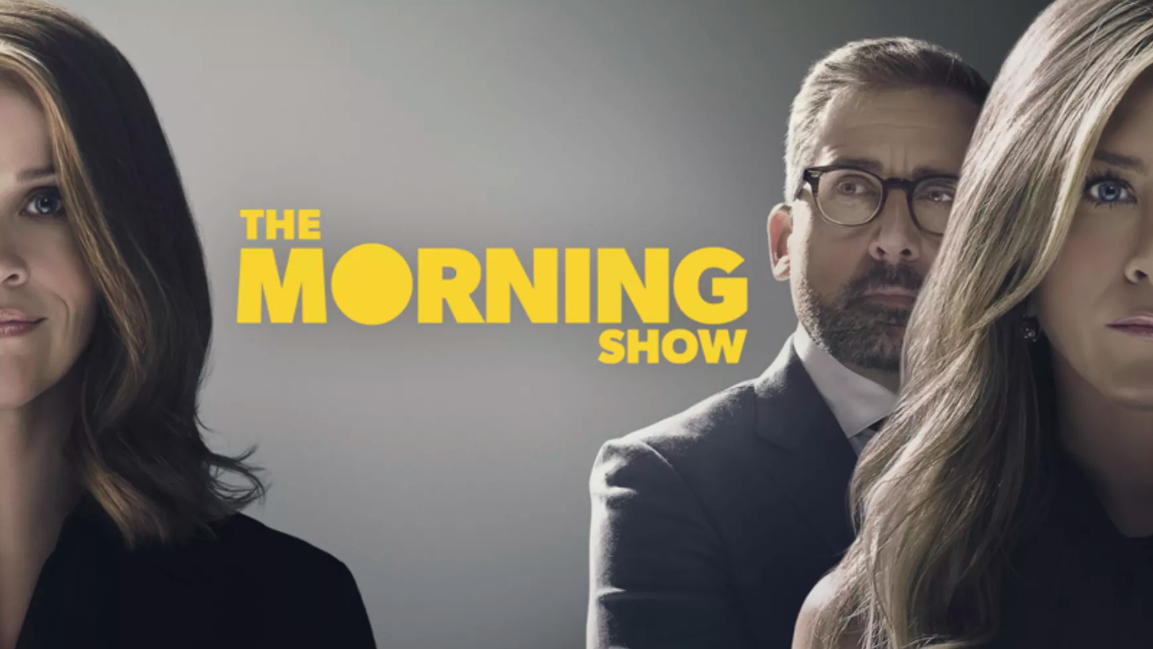 Apple TV Plus launches November 2, and though the $7.99 monthly price tag and slowly-expanding device support make it an easy sell for the passionate Apple fans out there, those who haven't already bought into the wider Apple ecosystem may need some convincing before they pony up the cash for yet another monthly subscription service.
Read more
The content
Apple TV+ will be launching with a relatively small number of original productions compared to other streaming services that jam-pack their libraries with original and licenced content. Apple's got 11 offerings on the lineup and promises more are on the way each month, including a deal with the talk show royalty, Oprah Winfrey.
Standing out from Apple's 11-release lineup is the breakfast television drama Morning Wars (Steve Carrell, Jennifer Aniston and Reece Witherspoon) as well as the Jason Momoa-fronted dystopia, See.
The full lineup includes:
Morning Wars
See
Dickinson
For All Mankind
The Elephant Queen
Helpsters
Ghostwriter
Snoopy In Space
Servant (coming soon)
Truth Be Told (coming soon)
The Banker (coming soon)
I'll admit while the lineup is pretty sparse, I'm definitely curious about See and Morning Wars with the trailers showing some slick production as well as a stellar cast of actors. Given most people probably only watch a few shows on their streaming services each month, the limited stuff available should still be enough for most people to spread out over the course of a four weeks.
Interestingly, Apple is offering the first few episodes of specific shows on launch and delivering weekly episodes after that to tease out shows bucking the Netflix all-at-once release model. It's also holding back a handful of the aforementioned 11 releases for later in the launch window ⁠— on day one, you're only getting access to eight titles.
The price
In terms of price, Apple TV+ is being offered for $7.99 per month. That means, on launch, you're paying around $1 per show, which is considerably more expensive than other streaming services. Netflix, Stan, Foxtel and Amazon offer hundreds of shows and movies for a few dollars extra. Even Disney+, when it launches later this month, will be a dollar extra but will come with its full back catalogue, featuring decades of classic movies and shows, on top of its new exclusives.
While the cost per month is still within most people's budget, it's good to weigh that up against other options to see if you're getting your value for money. We'll see if that's the case when the quality of the releases offered is realised.
The extras
With an Apple TV+ subscription, you'll get the option to share with up to five other family members. This is done through the use of the Family Sharing group feature. Similar to features found on Netflix and other streaming sites, you'll also be able to download content to watch offline if you've got a long flight coming up or want to save some mobile data while you're on the train.
Unlike the tiered system of other streaming options, Apple TV+ offers you one package, which includes access to HDR and 4K content with Dolby Atmos for no extra cost.
The deals
To sweeten up the offer, Apple is offering a free seven-day trial to let you test whether the service is for you. This means you can watch a few episodes of the new shows available and see whether you want to bother with another subscription.
You'll also be able to nab a full year's subscription to Apple TV+ for free if you purchase an eligible Apple device.
According to Apple's T&Cs, that list includes "any new iPhone, iPad, iPod touch, Apple TV or Mac capable of running the latest iOS, iPadOS, tvOS or macOS and purchased after 10 September 2019 from Apple or an Apple authorised reseller."
But don't cancel your subscription within the free year because you won't be able to reactivate it.
The verdict
Given there are only a handful of shows and films being offered compared to other streaming services, the monthly cost is a bit on the expensive side in terms of worth. What will be interesting to watch unfold is whether the quality of these releases overrides the quantity that's being offered. However, if you're eligible for the deal, it's a pretty sweet option and you won't have to worry about your digital wallet being hit.
Overall, Apple TV+ doesn't come with the same shine Disney+'s streaming service does but it's still a noble offering. If you're finding your current subscriptions just aren't offering you interesting content anymore, it doesn't hurt to sign up for a free seven-day trial to see if Apple TV+ has what you've been missing.
Two of the world's largest companies are about to go head-to-head with competing streaming platforms. In one corner is Disney, the undisputed king of visual entertainment. In the other; Apple with its legion of inbuilt customers and technical knowhow. But which service will come out on top? Let's compare them and find out.
Read more