Apple's new streaming service, Apple TV+, has just launched in Australia but its availability on some devices is limited. If you're looking to sign up but you're not sure how you're going to watch it without owning a single Apple device, we've got you covered.
What devices are supported by the Apple TV+ app?
Apple devices
Apple TV
iPhones (iOS 10.2 or later)
iPads (iOS 10.2 or later)
iPod Touch (iOS 10.2 or later)
Mac (requires macOS Catalina)
Samsung TVs
Samsung QLED 8K Q900R and Serif TV (2019)
Samsung QLED 4K Q90R, Q80R, Q70R, Q7DR, Q60R and Q6DR (2019)
Samsung Frame TV LSO3R/LSORN (2018 and 2019)
Samsung 4K UHD TV RU8000, RU800D, RU740D, RU7300, RU730D, RU7100 and RU710D (2019)
Samsung QLED 4K Q9FN, Q8FN, Q7CN, Q7FN, Q75FN, Q6FN and Q65FN (2018)
Samsung 4K UHD TV NU8500, NU8000, NU740D, NU7300, NU7200, NU7100, NU710D, NU6950, NU6900, NU6900B, NU6080 and NU6070 (2018)
Samsung Smart Full HD TV N5300 (2018)
Amazon Fire TV
Amazon Fire TV Stick 4K (2018)
Amazon Fire TV Stick – Second Generation (2016)
Amazon Fire TV Stick – Basic Edition (2017)
Roku TVs
In Australia, Telstra TV uses Roku devices but there's no word yet whether they'll come with the Apple TV app.
Roku TV 7000X, C000X, 8000X
Roku Smart Soundbar 9101X
onn.™ • Roku Smart Soundbar 9100X
Roku Express 3900X, 3930X
Roku Express+ 3910X, 3931X
Roku HD 3932X
Roku Streaming StickⓇ 3800X
Roku Streaming Stick+ 3810X, 3811X
Roku Premiere 3920X, 4620X
Roku Premiere+ 3921X, 4630X
Roku Ultra 4640X 4660X, 4661X, 4670X
Roku Ultra LT 4662X
Roku 2 4210X, 4205X
Roku 3 4200X, 4230X
What devices support Apple TV+ streaming through AirPlay 2?
LG TVs
LG OLED (2019)
LG NanoCell SM9X series (2019)
LG NanoCell SM85 series or above (2019)
LG UHD UM7X series (2019)
What devices aren't supported by the Apple TV+ app?
Android devices
Examples include:
Samsung
Google
Huawei
Oppo
Vodafone
Nokia
Consoles
PlayStation 4
Xbox One
Nintendo Switch
Unsupported smart TVs
Examples include:
Sony (coming soon)
Vizio (coming soon)
LG NanoCell SM83 series or below (2019)
LG UHD UM6X series (2019)
My primary devices don't support Apple TV+, what can I do?
While there are a number of important device not yet supported, like consoles, there is a workaround. Android devices won't be able to get the Apple TV app but you'll be able to load up the service by heading to tv.apple.com on your browser. Supported browsers include Safari, Firefox, or Chrome.
If you don't have a smart TV, or yours isn't yet compatible, you could load it up on a laptop and connect it to your screen via a HDMI cable. Unfortunately, Chromecast isn't supported at all so HDMI or AirPlay 2 are your options to extend the screen.
It's not ideal but if you're curious about signing up but are having compatibility as a barrier, anything with a supported browser should be able to access the service.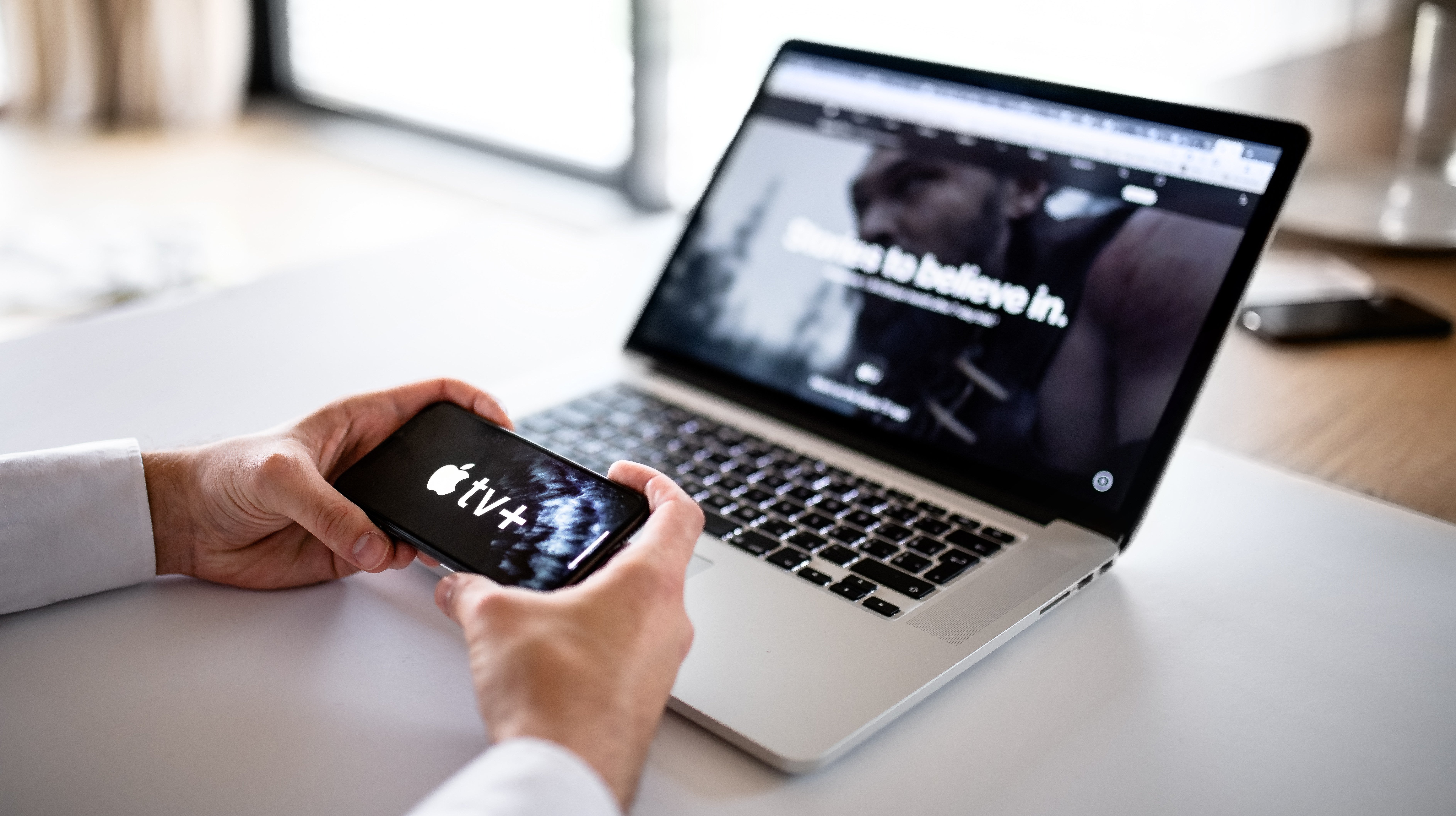 It's November 1! And you know what that means—if you purchased an Apple product anytime on or after September 10, you earned yourself a free year-long trial to Apple's streaming service. It won't just appear magically for you to access, however; you'll have to activate it first.
Read more