Not all smart speakers are created equal. In fact, some barely meet the qualifications to be called "smart" in the first place—but they're getting better at answering your questions, assuming they can understand what you're saying.
Investment firm Loup Ventures recently finished auditing the performance of Google's Assistant, Amazon's Alexa, Apple's Siri, and Microsoft's Cortana by seeing how each assistant responded to 800 different questions. It ran this test last year, too, and compared the results to see how much each smart speaker improved.
While all the tested assistants understood more than 99 per cent of the questions the analysts asked this year, that doesn't mean that everyone always has a great conversation with their smart speaker. If yours struggles to understand what you're saying, it's not going to have much of a chance to get you the right answers. We'll get to the training tips in a moment. First, here's a quick look at Loup Ventures' test results:
First Place: Google's Assistant

Google's Assistant answered 88 per cent of questions correctly—up from 81 per cent in the December 2017 test—and understood all 800 questions. It was the best-performing digital assistant in Loup Ventures' analysis.

Second Place: Apple's Siri

Siri correctly answered 75 per cent of this year's questions versus 52 per cent of last year's questions.

Third Place: Amazon's Alexa

Alexa answered 64 per cent of the questions correctly last year and 73 per cent correctly this year.

Fourth Place: Microsoft's Cortana

Cortana's got 56 per cent answers right last year and 63 per cent right this year.
If talking out loud to Alexa (or your digital assistant of choice) feels unnatural, you're not alone. I've had Siri for as long as she's been alive, yet I can count on one hand the number of times I've spoken to her. It's always seemed easier to open an app on my iPhone or type in a Google query and get exactly what I'm looking for, rather than navigating a line of verbal questioning that eventually leads to my desired answer — or not.
Read more
How to train Alexa to learn your voice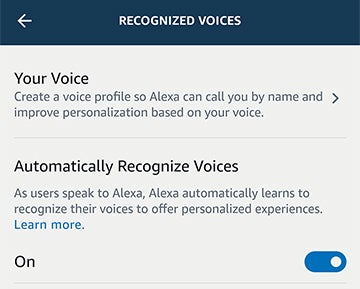 Screenshot: Brendan Hesse
Open the Alexa smartphone app.

Tap the menu icon in the upper left to open the sidebar, then go to Settings > Alexa account > Recognised Voices.

Make sure that "Automatically Recognise Voices" is turned on, then tap Your Voice.

Tap Begin then Select Device, and tap on the Echo you wish to train (make sure to mute or turn off any other Echoes you have nearby).

Follow the prompts, speaking the phrases out loud when instructed.

After you've done the exercise, tap Done to finish. The Echo will process your voice data (which takes about 10 minutes).

You should also set your Echo/Alexa devices location under both Settings > Account's Echo > Echo Location and Settings > Your Locations in the app, that way you will get the best possible results for local and navigation-based questions you ask.
Tip: You can send feedback on Alexa's performance to Amazon through the Alexa app. The home screen of the Alexa smartphone app displays a chronological feed of "cards," with each card being a command you have given to your connected Alexa device(s). You can tap "yes" or "no" on each card to let Amazon know if Alexa correctly understood your command or not.
How to train Google Assistant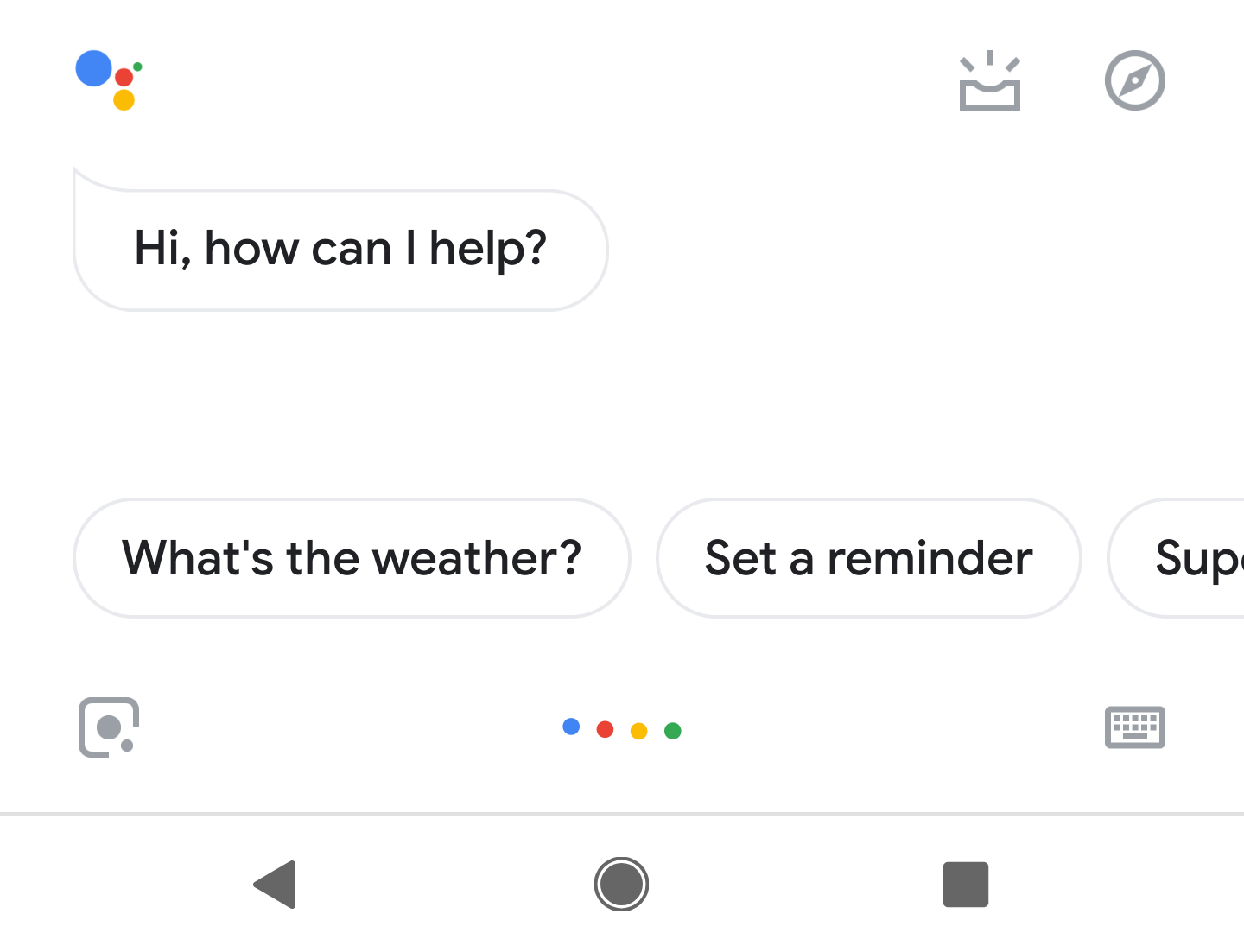 Screenshot: Brendan Hesse
Tap and hold the Home Button on your Android device until the Google Assistant window pops up.

Tap the Compass Icon, tap the "More" icon (three stacked dots) in the upper-right corner, and then tap on Settings > Assistant.

Tap "Language," and set the appropriate language. If yours is not shown, tap "Add language."Go back to the Assistant tab and do the same under "Assistant Voice." Make sure that the langauges and regions match between the "Language" and "Assistant Voice" screens.

Go back to the Assistant tab, and then scroll down to "Assistant Devices" and tap the device you wish to train.

Tap Voice model.

If you had a previous voice model, delete it by tapping "Delete voice model." Otherwise, tap "Retrain voice model" to begin the training process.

Follow the on-screen instructions, speaking the phrases in a casual, conversational tone (in a quiet place).

Once you're done, scroll down and tap Voice match, and then tap Add Devices. Select the device you wish to associate with your voice (the device will need to be connected to the same wifi network as your phone). Follow the on-screen instructions.
These other steps are optional, but enabling them can improve your interactions with your Google Assistant.
In the Assistant tab, tap "Continued Conversation" and turn the setting on, which will let you ask follow up questions to Google Assistant without having to repeat "OK, Google" or hold down the Home button each time.

Under the "Personal Info" tab, make sure to set your home and work addresses, methods of transportation, and payment methods. Set up nicknames or shortcuts for important contacts so Google Assistant will know who you mean by "Mum" and "Dad," for example.
iOS: One of the first things you'll want to do with any new iPhone is train Siri to recognise your voice - it's also never a bad idea to retrain Apple's AI assistant if she's giving you trouble. Your first instinct is probably to hold your iPhone in your hand (or even up to your mouth) while you go through the training process, but you're actually better off putting the device down and taking a few steps back first.
Read more
How to train Siri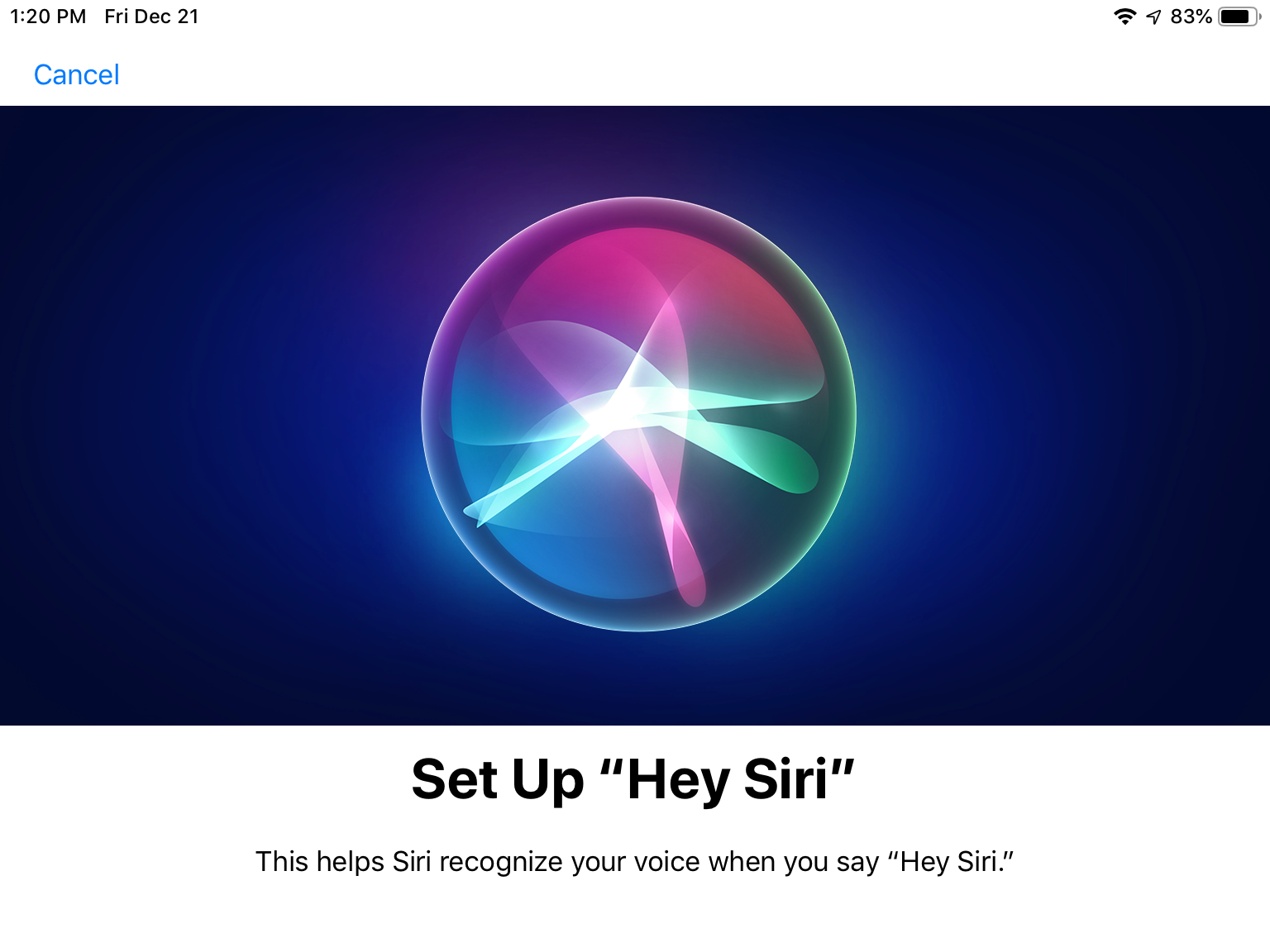 Screenshot: Brendan Hesse
On your iOS device, go to Settings > Siri & Search.

Make sure the "Language" and "Siri Voice" options are set to the correct language/region.

Turn off "Listen for 'Hey Siri,'" and then turn it back on again.

Follow the instructions and speak when prompted.

Once you've done this, go back to Settings > Siri & Search, and then go through each app you'd like to connect to Siri and make sure "Use with Siri" is turned on the app's settings.

Lastly, go to Settings > Privacy > Location services, and make sure Location Services and Share my Location are enabled. This way, Siri will know where you are and when you're home (if you haven't set your home address on your iOS device, you can do so under your name in the Contacts app. You can also save addresses for other locations like work, school, et cetera.)
Tip: Don't hesitate to correct Siri when she mispronounces a word. You can say "Siri, that's not how you say that," then speak the word with the correct pronunciation. Siri will then offer a list of pronunciations based upon your voice. Select the one that best matches the word correctly, or tap "Tell Siri again" to give it another shot.
How to train Cortana
On your PC: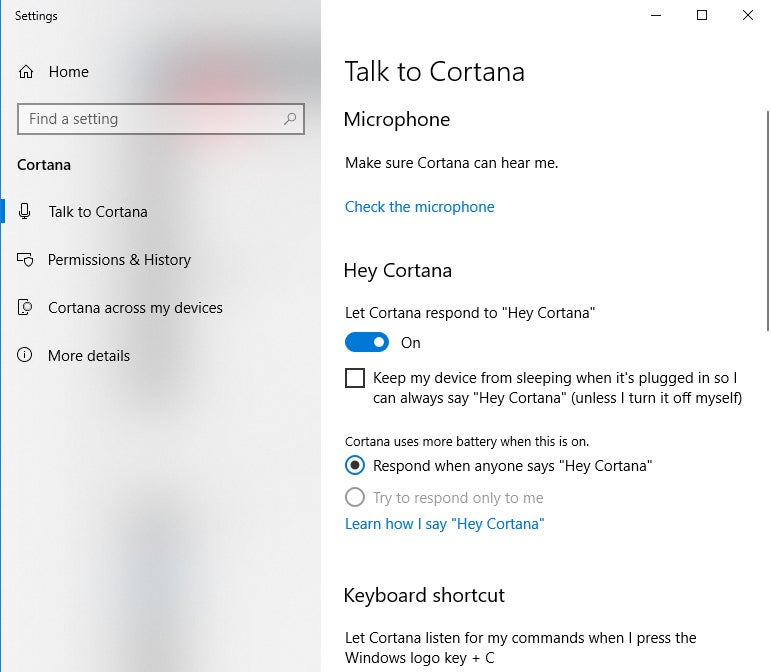 Screenshot: Brendan Hesse
Click or tap the Windows Search bar to open Cortana.

Click or tap the Settings icon.

A new "Talk to Cortana" window will pop up. In this window, turn on "Hey Cortana."

Cortana will ask for your permission. Click "Sure."

Back in the "Talk to Cortana" window, click "Learn how I say 'Hey Cortana.'"

Follow the instructions.
On a Windows 10 phone or tablet:
Click or tap the Windows Search bar to open Cortana

Click or tap the Notebook icon > Settings

In the Settings menu, turn on "Hey Cortana"

Select "Learn my voice"

Follow the instructions
Cortana will work best if your language and region settings match up correctly, as Cortana is only available in specific languages for certain regions according to Microsoft's help page:
Australia: English

Brazil: Portuguese

Canada: English/French

China: Chinese (Simplified)

France: French

Germany: German

India: English

Italy: Italian

Japan: Japanese

Mexico: Spanish

Spain: Spanish

United Kingdom: English

United States: English
You can double-check this and easily make adjustments on both Windows PCs and mobile devices.
On PC:
Open the Windows start menu, then click Settings > Time & language > Region & Language.

Make sure your Region and Windows Display language are correct; if not, select the correct option from the drop-down menus. If your language is not included, you can download a new language pack by clicking "Add language" and selecting the one you wish to install. It will take a few minutes to download and apply the new language pack

Next, click the Speech option, and make sure the Speech language option matches the Windows Display language.

If you changed any of these settings, you will need to sign out of Windows then sign back in. (You can also restart your computer to apply the changes).
On Windows 10 mobile devices:
Open your device's settings menu.

Go to Time & language > Language. Change the selected language if necessary. If your language is not included in the list, tap "Add language" and tap the language pack you wish to install.

Under the "Speech" option, make sure the selected language matches the one from the previous step.

You may need to restart your device after making these changes.