We all know a to-do list can help keep you on task. A to-don't list can sometimes be just as helpful. The idea behind creating one is exactly what it sounds like: create a list of all the things you shouldn't do that day.
Creating a list of the things that distract you during the day will make you more aware of those things and better prepare you for avoiding those distractions.
There's a hundred things to keep track of in a typical work day, and even more to get done. And trying to accomplish everything at once typically means you're less productive than you'd like to be.
Read more
When you don't think about what you shouldn't do then it's much easier to get distracted and waste time doing things you shouldn't do while things on your to-do list go undone. For instance, maybe you want to avoid playing a video game or heading to a local bar for a beer when you know it will turn into five and set you up for failure the next day.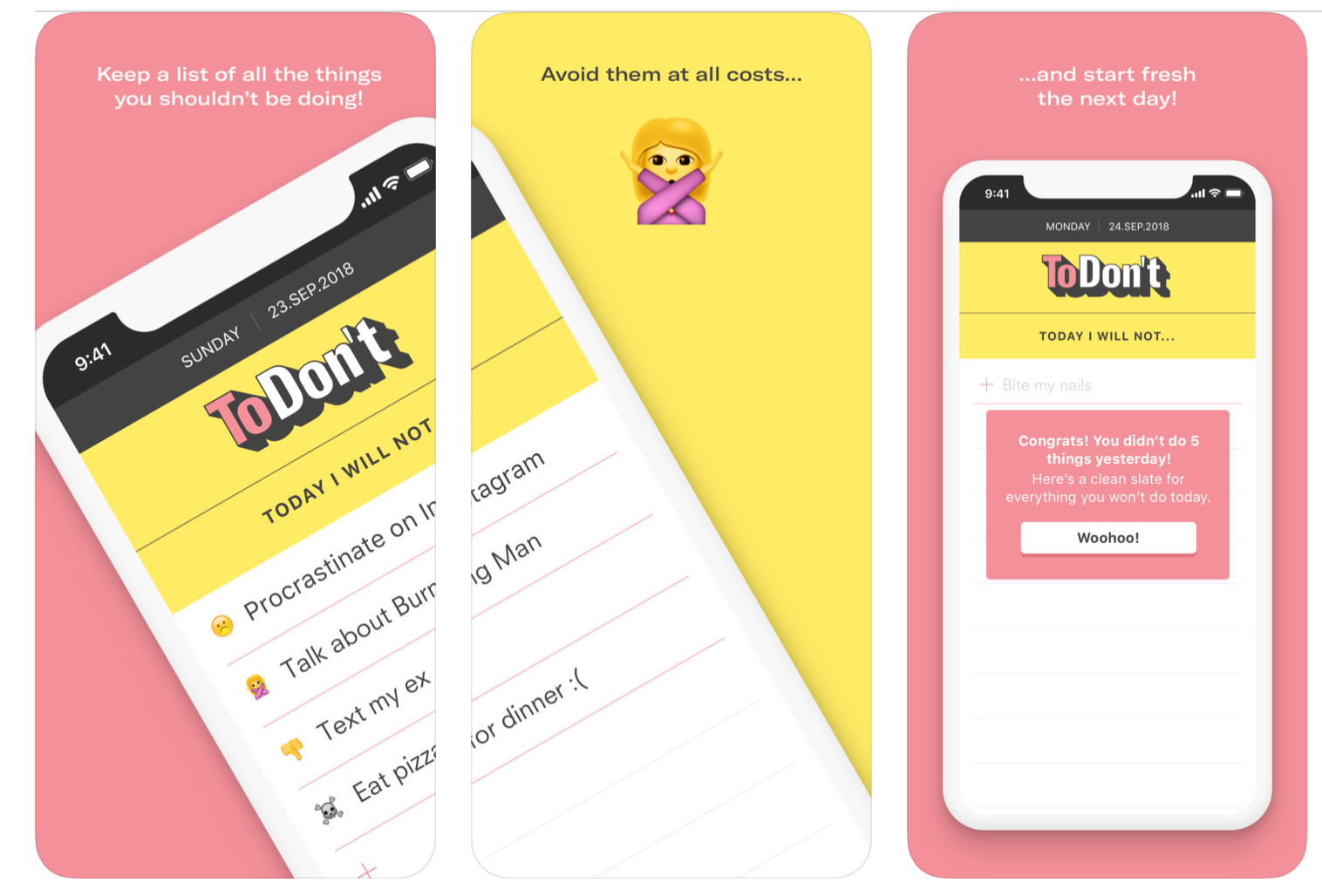 Screenshot: To-Don't List
You can make a to-don't list on a piece of paper or any note-taking app. This week I came across an iPhone app that can handle the heavy lifting as well. Called "To-Don't" list, it offers a way to create those lists and store them on your phone in an organised way.