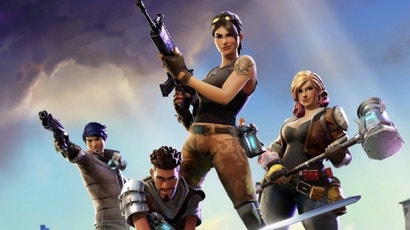 Image: Epic Games
When Epic Games initially released Fortnite for Android earlier this year it made it exclusively available on Samsung devices. If you're rocking a Galaxy S9 or Note 9, then that was great news. If you had any other Android phone on the planet, it was kind of a bummer.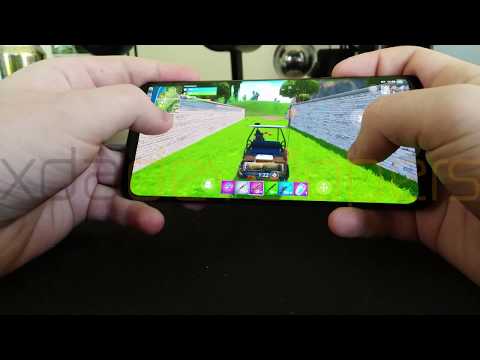 Android. Fortnite Battle Royale, one of the most popular battle royale games around, is finally on Android. And you get first dibs with the beta if you own a Samsung device — a list that includes its flagship Galaxy S9 / S9 Plus (and its predecessors, the S8 / S8 Plus); the Note8 (and the just-announced Galaxy Note9, when it arrives later this month); as well as the Galaxy S7, S7 Edge and Tab S3.
This week Epic officially made the game available to the masses. Whereas before non-Samsung owners had to join an invite list, now the game is available for anyone and everyone to download, provided your phone meets the minimum specs needed for the game. Specifically, Android 8.0 or higher, 3GB of RAM or higher, and Adreno 530 or higher (Qualcomm Snapdragon 820) , Mali-G71 MP20 (Samsung Exynos 9 8895) or higher, Mali-G72 MP12 (Kirin 970) or higher.
If you're curious if your phone meets the bill, here's a list of supported devices (keep in mind some newly-released models might also make the cut)
•Samsung Galaxy: S7 / S7 Edge , S8 / S8+, S9 / S9+, Note 8, Note 9, Tab S3, Tab S4
•Google: Pixel / Pixel XL, Pixel 2 / Pixel 2 XL
•Asus: ROG Phone, Zenfone 4 Pro, 5Z, V
•Essential: PH-1
•Huawei: Honour 10, Honour Play, Mate 10 / Pro, Mate RS, Nova 3, P20 / Pro, V10
•LG: G5, G6, G7 ThinQ, V20, V30 / V30+
•Nokia: 8
•OnePlus: 5 / 5T, 6
•Razer: Phone
•HTC: 10, U Ultra, U11/ U11+, U12+
•Lenovo: Moto Z/Z Droid, Moto Z2 Force
•Sony: Xperia XZ/Premium, XZs, XZ1/Compact, XZ2/Premium/Compact, XZ3
To get the game you'll also have to download the Fortnite Installer from Epic directly. The game is bypassing the Google Play store and is not available any other way. You can get it here. And if you need help getting started, here's our official guide to the game.