The Fortnite Beta For Android dropped in this weekend which meant that you could shoot dudes and build forts on your phone. That is, you could do those things if you had fairly recent a Samsung Galaxy phone. Everyone else had to patiently wait – or play Fortnite on a different platform.
Luckily the exclusivity period is about to expire and people with a range of Android phones will be able to download, and play, Fortnite Beta for Android. Here's the full list:

Google: Pixel / Pixel XL, Pixel 2 / Pixel 2 XL
Asus: ROG Phone, Zenfone 4 Pro, 5Z, V
Essential: PH-1
Huawei: Honor 10, Honor Play, Mate 10 / Pro, Mate RS, Nova 3,
P20 / Pro, V10
LG: G5, G6, G7 ThinQ, V20, V30 / V30+
Nokia: 8
OnePlus: 5 / 5T, 6
Razer: Phone
Xiaomi: Blackshark, Mi 5 / 5S / 5S Plus, 6 / 6 Plus, Mi 8 / 8
Explorer / 8SE, Mi Mix, Mi Mix 2, Mi Mix 2S, Mi Note 2
ZTE: Axon 7 / 7s, Axon M, Nubia / Z17 / Z17s, Nubia Z11
No matter what phone you're using, to join the beta you will have to sign up over on Fortnite.com to get an email invite that includes the installer. These invites are sent in waves so don't expect instant gratification.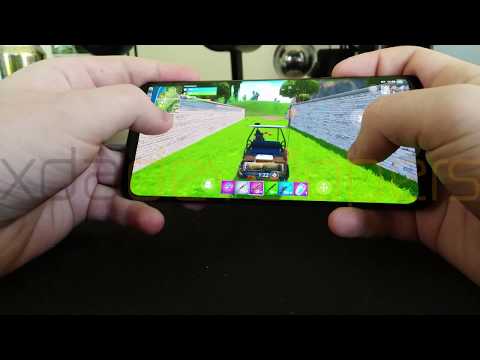 Android. Fortnite Battle Royale, one of the most popular battle royale games around, is finally on Android. And you get first dibs with the beta if you own a Samsung device — a list that includes its flagship Galaxy S9 / S9 Plus (and its predecessors, the S8 / S8 Plus); the Note8 (and the just-announced Galaxy Note9, when it arrives later this month); as well as the Galaxy S7, S7 Edge and Tab S3.
Read more
Epic has also listed the following phones as "unsupported" with fixes coming sometime soon:
HTC: 10, U Ultra, U11 / U11+, U12+
Lenovo: Moto Z / Z Droid, Moto Z2 Force
Sony: Xperia: XZ/ XZs, XZ1, XZ2
If your phone is not on either list, it might still work assuming if you have the following specs:
OS: 64 bit Android, 5.0 or higher
RAM: 3GB or higher
GPU: Adreno 530 or higher, Mali-G71 MP20, Mali-G72 MP12 or higher
Rooted devices will not be able to access the beta as an anti-cheating measure.
And, of course, anyone with the following Samsung Galaxy devices can still sign up: S7, S7 Edge, S8, S8+, S9, S9+, Note 8, Note 9, Tab S3 and Tab S4.