Google's done more than almost any other company to bring virtual reality to the masses, from making cheap Cardboard headsets to giving the public easy ways to create and share 360-degree photos. Now the company is giving VR fans another way to dive in with a new tool called Tour Creator.

Photo: Pexels
The service lets you quickly create and share VR tours of your favourite locations from all over the world, pulling from Google Street View along with your own 360-degree pictures. Here's what you need to know to get started.
First, head to this website and click on "Get Started". On the next page hit "New Tour" and then give your creation a title, along with a cover photo and a quick description. Finally, choose a category (Art, Architecture, Food & Drink, and so on) and click "Create".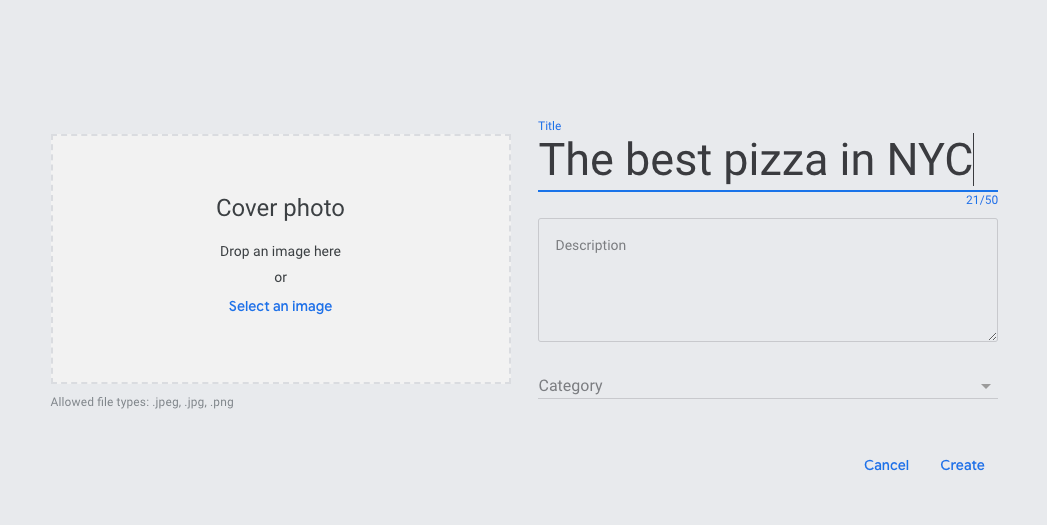 Screenshot: Jacob Kleinman
On the next page, hit "Add scene" to start building your VR tour. Google Maps will pop-up on screen with the option to search for a specific location (you can also click over to the Upload tab to use your own images).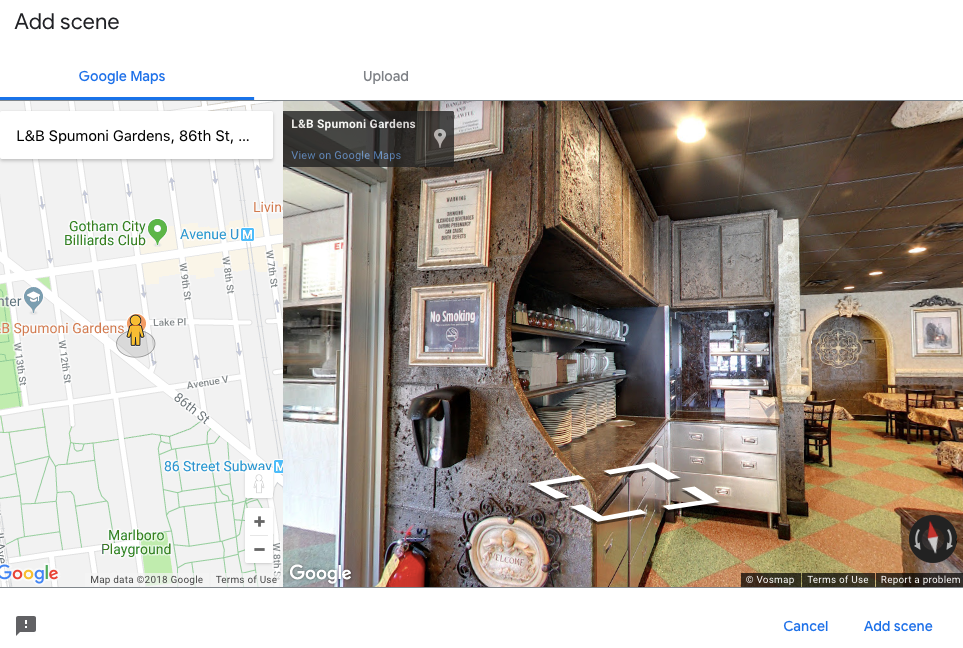 Screenshot: Jacob Kleinman
Once you find something you like, click on "Add scene" again (bottom right corner). Then choose a title and write up a quick description. You can also mention any specific points of interest if your scene is a bigger area (such as a park or a popular street).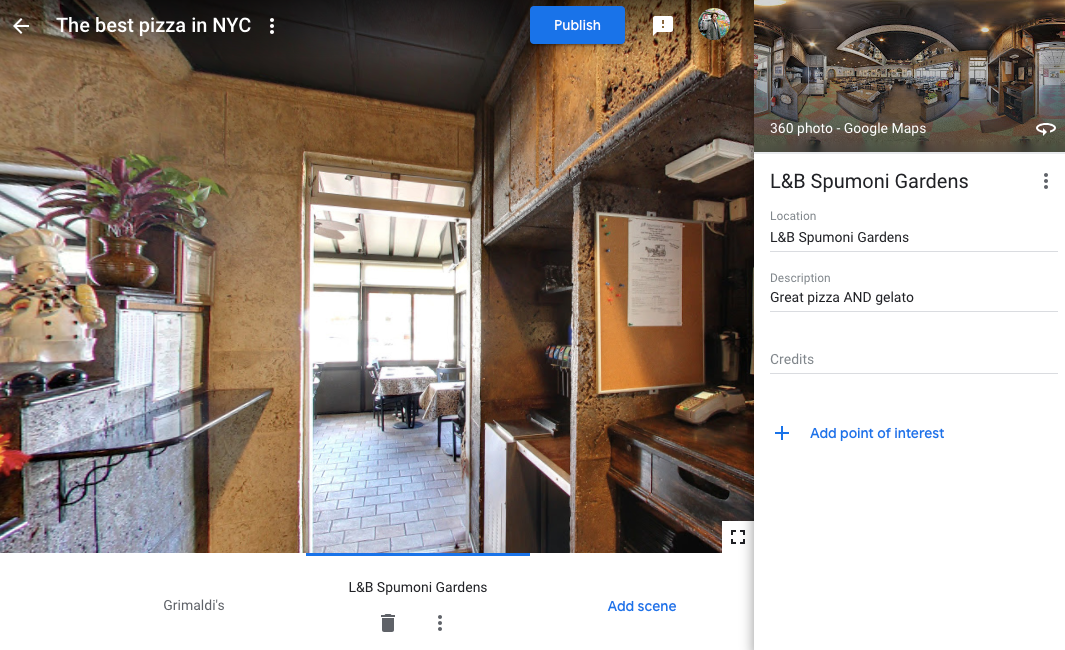 Screenshot: Jacob Kleinman
When you're done, just hit "Add scene" again and repeat the process until you're finished with the entire tour. Finally, click on "Publish" (top and centre) and decide whether you want to make your tour available to the public or keep it private and unlisted. After that you can share your creation online (here's mine) or even embed it directly into your website.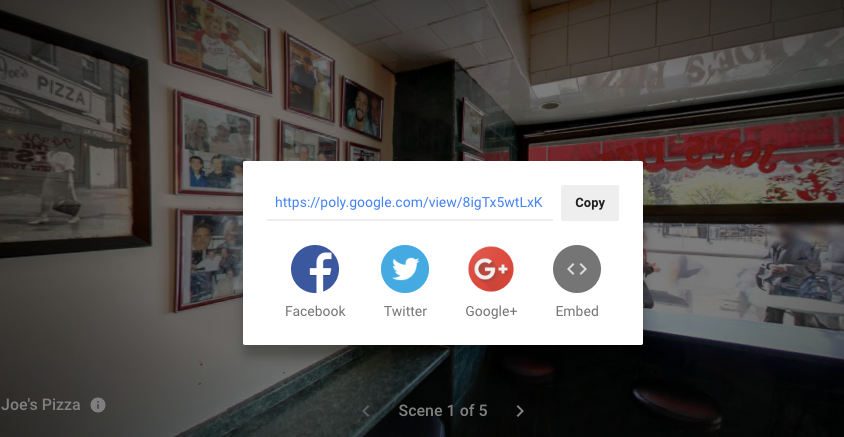 Screenshot: Jacob Kleinman
These VR tours can be viewed in your internet browser, but they really pop on a virtual reality headset. Google says you'll be able to upload your tours to its Expeditions app later this year, but for now you can check out what other people are creating right here.