Image:: Tea And Board Games
If you've finally gotten a group together for a game night - or if it's family game time - and you have no idea what to play, this chart can help.
The flow chart, from Silver Oak Online Casino, is pretty extensive and covers a wide range of games. It has the classics, including Monopoly and Life, as well as the more intense stuff, such as Arkham Horror and Carcassonne. It even includes card games like Cribbage and party games like Twister. It narrows things down by age, play time and what style of game everyone is into. So start at the top and see where you and your group end up.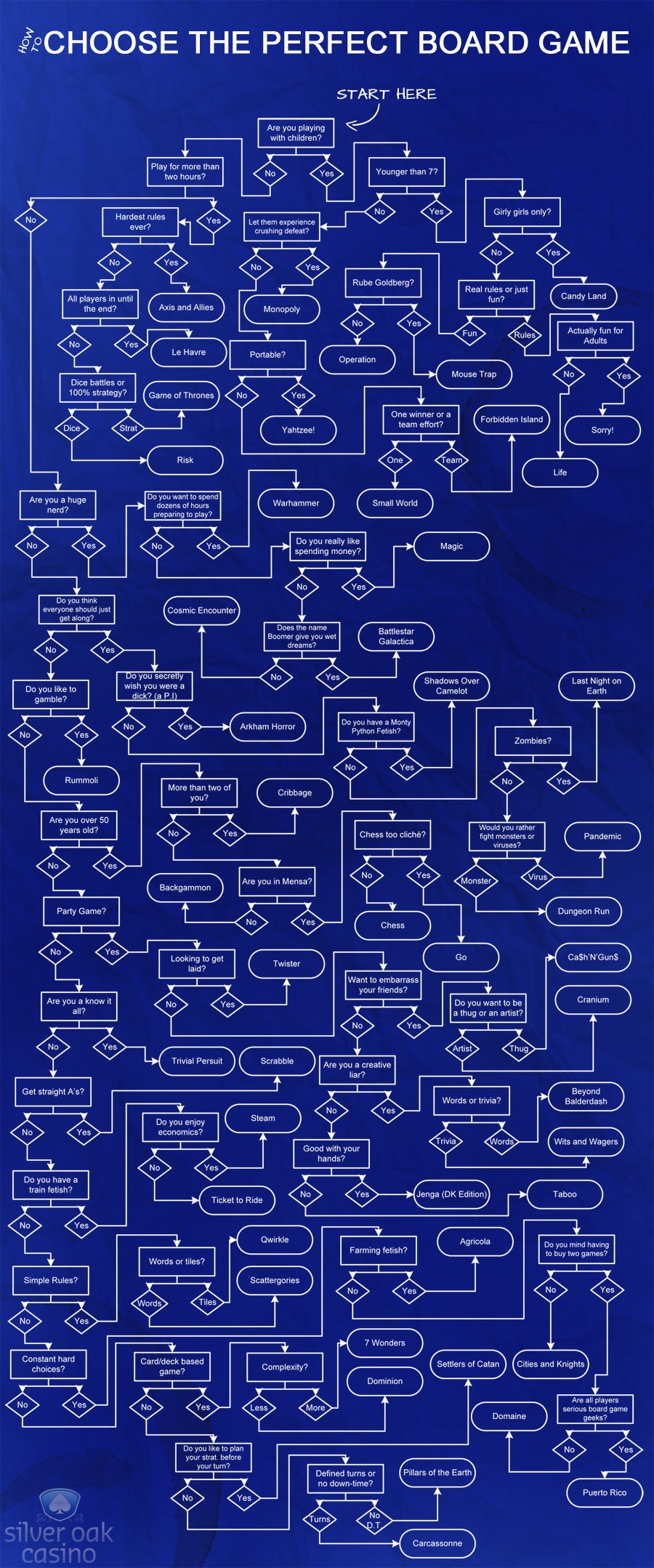 [Via Silver Oak Casino]