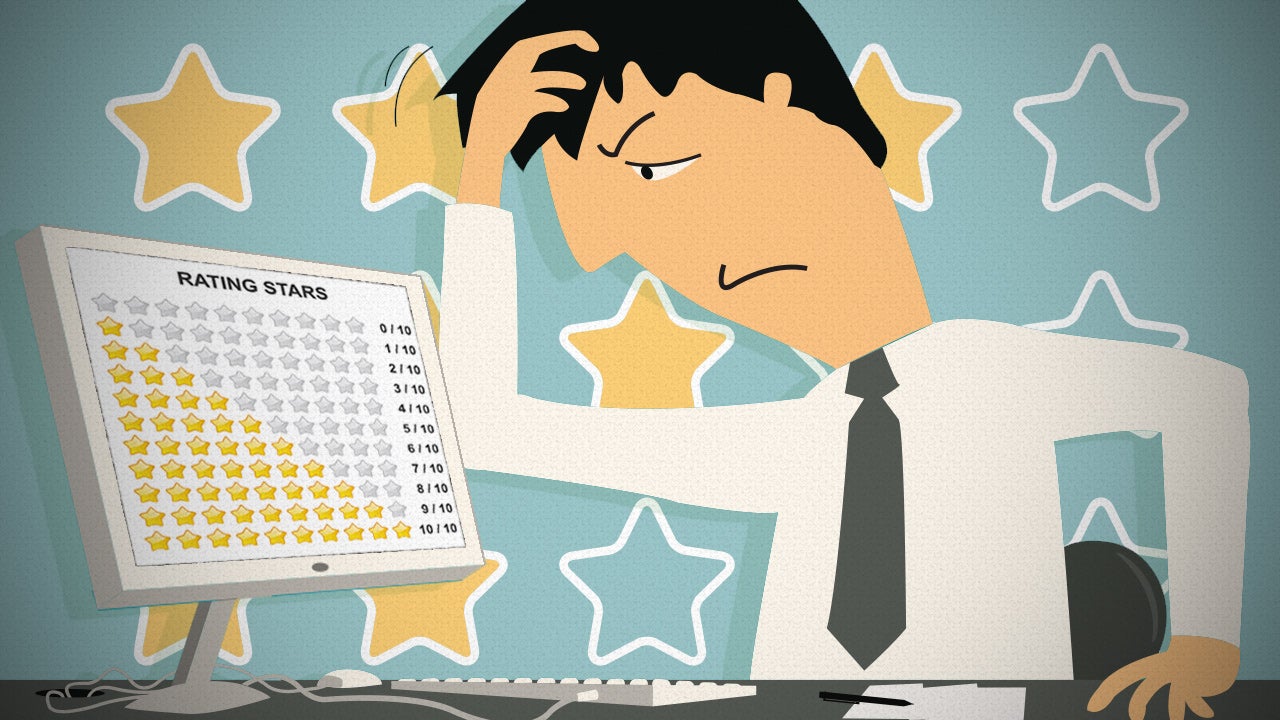 Online shopping is often fraught with uncertainly. It might be Robert Downey Jr when you see the photos but you might end up getting Jeffery Dean Morgan instead. But these days, online retailers usually have rating and review systems so real people can leave their impressions on the quality of products. Hearing somebody else's verdict on online goods — if it's positive — has the power to put your mind at ease and hit the "buy" button. But perhaps you shouldn't so readily trust the opinions of strangers when you shop online. Here's why.
Title photo made using jesadaphorn (Shutterstock). Additional photos by Linda Tanner and Yi Chen.
Word of mouth is a powerful marketing tool and online retailers know this. Because nothing closes the deal for an online purchase like glowing recommendations from a number of positive reviewers. Some people may even be willing to pay a bit extra for a product that is rated higher than the alternatives.
But how trustworthy are these ratings and reviews? Is an item with an average star rating of 4.5 really better than a similar product rated at 3.8 stars?
According to research from the Harvard Business Review (HBR), there are three issues with user ratings that cast doubt on their validity:
Statistical issues: The fact is not all product users leave reviews and sample sizes are usually fairly small so they may not be statically significant. You also need to factor in random 'noise' among the reviews. For example, somebody may have left a review on the wrong product or complained about shipping which does not reflect the quality of the goods.
Sampling issues: Usually, only a subset of vocal product users would leave reviews and they are likely those with extreme opinions, resulting in ratings that are often very high or very low. Some of these reviews may also be fake.
Evaluation issues: Product users that leave reviews generally don't have any scientific ways to test a product so their evaluations may be inaccurate.
HBR ended up analysing 1272 products across 120 categories and found that, on average, if two products have ratings that differ by less than 0.4 stars, there's only a 50 per cent chance that the one rated higher would perform better in scientific tests. It also found that typically users rated more expensive products from well-known brands higher, even if there are cheaper products that perform just as well in tests.
According to HBR:
"The punchline is that the trust we place in star ratings reflects an illusion of validity; we trust them much more than we should. Online ratings may not reflect a product's quality at all."
You can head over to HBR for a detailed breakdown of the results.
How much do you trust ratings and reviews for your online shopping needs? Let us know in the comments.
[Via HRB]