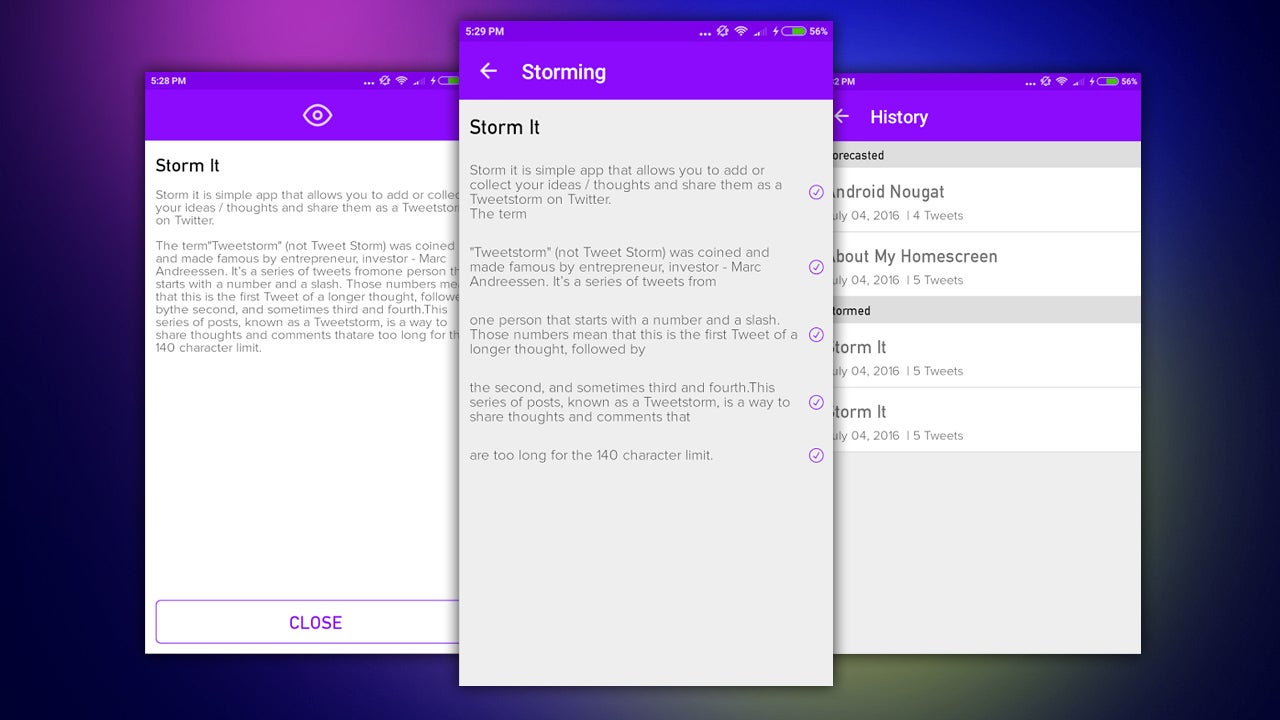 Android: In Twitter parlance, a "tweetstorm" is a string of multiple tweets intended to be read as one long message. It's essentially a way to circumvent Twitter's signature character limit, and Storm It helps you automate the process when you just have a lot to say.
Keep in mind that posting a million tweets in quick succession can potentially be annoying for your followers, but hey, maybe you just have a brilliant story that you need to share. What Storm It does is take your long message and break it into chunks that are less than 140 characters. You can also add the common numerical designation meant to convey that each tweet is part of a longer message — i.e., 1/20, if your message is twenty tweets long.
Then when your perfectly composed rant is ready, fire away. It even keeps the tweets in the same reply chain so that the whole tweetstorm is easy to read on Twitter. Tread lightly though; no one likes an over-eager tweeter.
Storm It [Play Store via The Next Web]