Android users, rejoice: Your Twitter app now has an easy fix for that annoying "best tweets first" timeline layout.
This change is in response to users' frustrations over timelines filled with tweets that are hours or days old rather than recent or timely. In December, Twitter added the ability for iOS users to quickly toggle back and forth between their top tweets and their reverse chronological timeline right at the top of the app.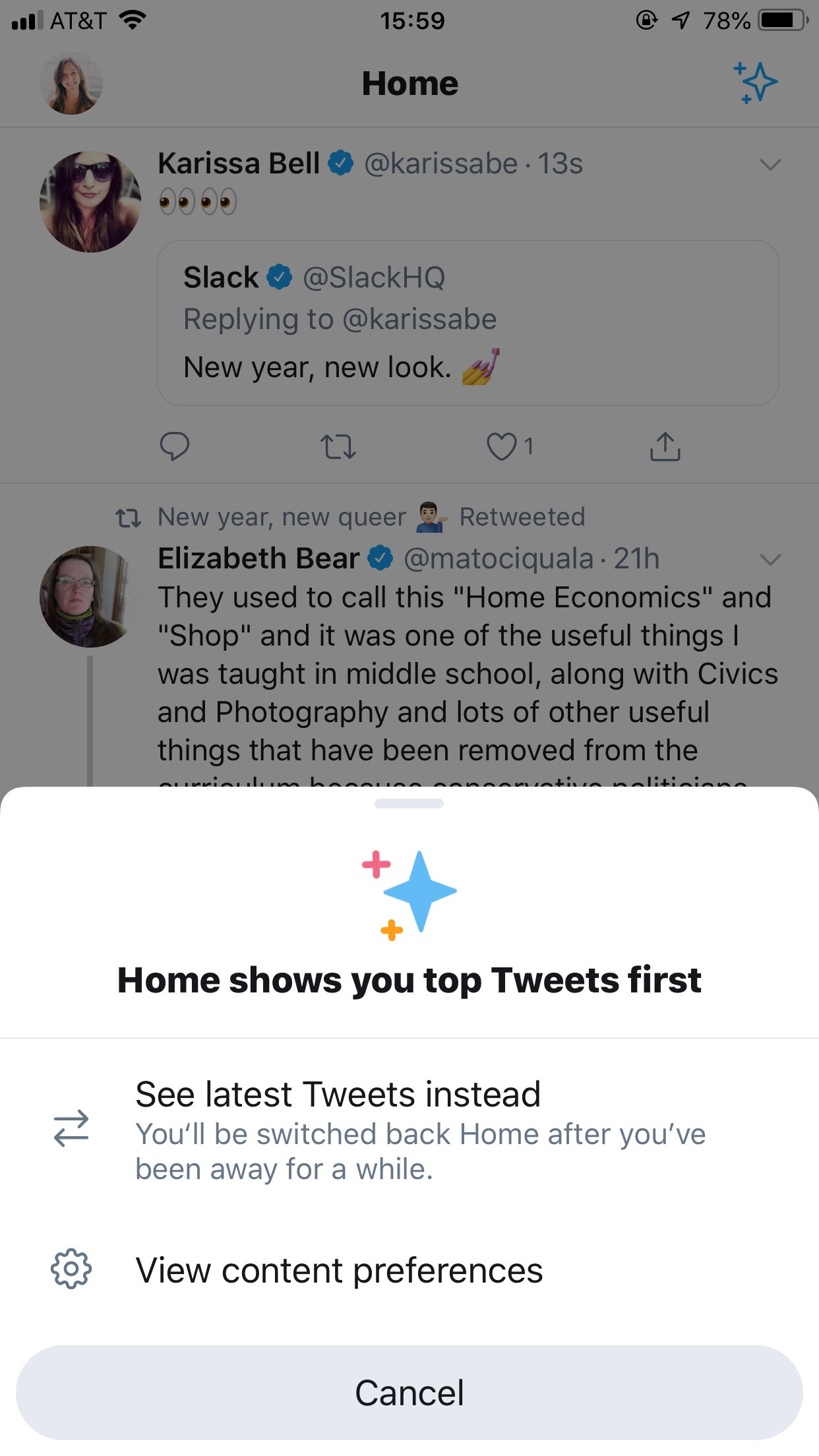 Screenshot taken on iOS, obviously, but the Twitter interface is exactly the same on Android. (Screenshot: Emily Long)
This same function is now available for Android app users. If you want to view the latest tweets first, tap the "sparkle" (as Twitter calls it) icon in the upper right corner of your main feed. Hit "See latest Tweets instead" on the pop-up — this will put your timeline in reverse chronological order.
To revert back to the top tweets view, toggle the icon again and tap "Go back Home". Keep in mind that Twitter will automatically revert to the Home view after a period of inactivity — but the more you choose the reverse chronological view, the longer Twitter will keep you there.
If you use Twitter via browser, you can make this same change under Settings and Privacy. Scroll down to Content and uncheck "Show best Tweets first".
If you've already done this, you may notice a recent change in what appears in your reverse chronological feed. Twitter previously showed you "In case you missed it" and recommended tweets — now you'll see only tweets from accounts you follow. Of course, @TwitterSupport says they'll eventually do away with "Show best Tweets first" entirely.