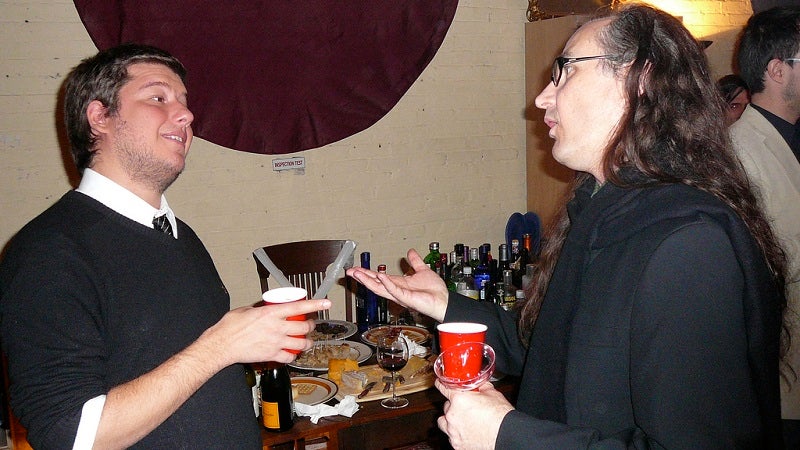 When you're out meeting new people, so many conversations lead to asking what the other person does for work. To bring some new life into your chat, don't ask them what they do for a living, ask them how they do it. Photo by Napoleon Cole.
When you ask someone what their job is, the conversation doesn't have many places to go. You either know all about it, or you nod your head and say something like, "oh, cool." To keep things interesting, Ross McCammon, the author of Works Well With Others, suggests you get them discussing the details of their actual work:
People love talking about what they actually do for a living. Not their jobs but their work... It's amazing just how much time we spend doing our jobs, right? There's so much technical stuff — even if you don't have a technical job, there are so many little technical things that even your partner or spouse might not know about, just these little triumphs or bursts of creativity, or failures, mistakes, that go into a single workday. And I'm kind of obsessed with those small things, those little mistakes.
Everyone has those little triumphs and failures, and people get excited when they can share them. Maybe they will get to finally show off something they did, or even just vent about an unseen aspect of their work. This trick can even save the day from an awkward silence. Show interest in the little technical things and big things will happen in your conversation.
Works Well With Others: An Outsider's Guide to Shaking Hands, Shutting Up, Handling Jerks, and Other Crucial Skills in Business That No One Ever Teaches You [Amazon via Science of Us]