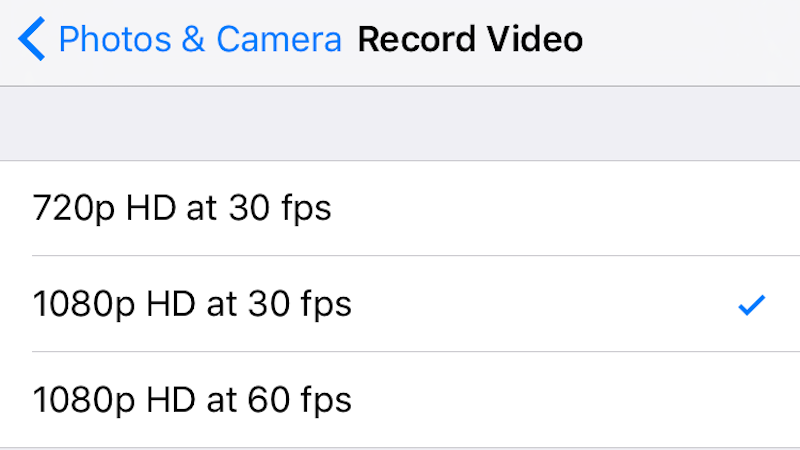 Among iOS 9's best new hidden features is a new option to change the default video recording settings, which should help you save a little space when needed.
http://lifehacker.com/the-best-secre...
If you head into Settings > Photos & Camera > Record Video, you'll see two options, Record Video and Record Slo-Mo. Tap either and you'll be able to adjust the default quality and frame rate, which can seriously help you save space on your device when you need it. Beyond that, another little mini-feature in iOS is the ability to zoom in on videos. You can now do so with the pinch and zoom just like in photos.
23 Things You Can do in iOS 9 That You Couldn't Do in iOS 8 [Field Guide]