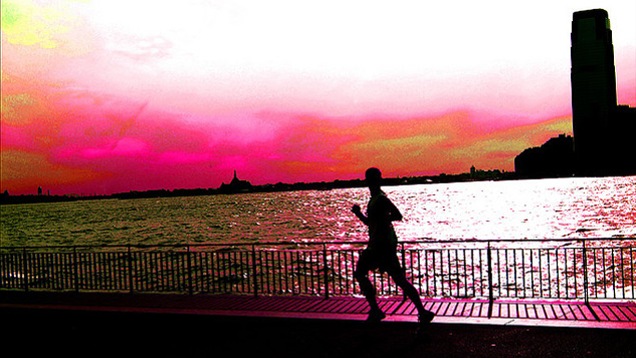 Runners are often told to increase their weekly mileage slowly. The 10 per cent rule states that you should add 10 per cent to this week's total to find the safe distance to run next week. It's probably the second rule you heard as a new runner, right after "get some good shoes". But if you find that advice hard to follow, we have good news for you: the rule is bogus.
Picture: David Robert Bliwas/Flickr.
Runners who drastically increase their mileage tend to get injured, but the "10 per cent rule" is just a guideline without any good evidence behind it. It's also nonsensical when you're starting out: If you ran 3km your first week, does that mean you only get to run 3.3km the next? At that rate it would take forever to ramp up to a serious training program.
Experienced athletes don't always follow that rule, and it's not necessarily helpful for beginners either. In one study published in BMC Musculoskeletal Disorders, beginners had the same rate of injury on a gradual 13-week program as on a more aggressive eight-week program.
Read more at Competitor about the case against the 10 per cent rule, and advice on how to pace your training without it.
The 10 Per cent Rule: Fact Or Fiction [Competitor]