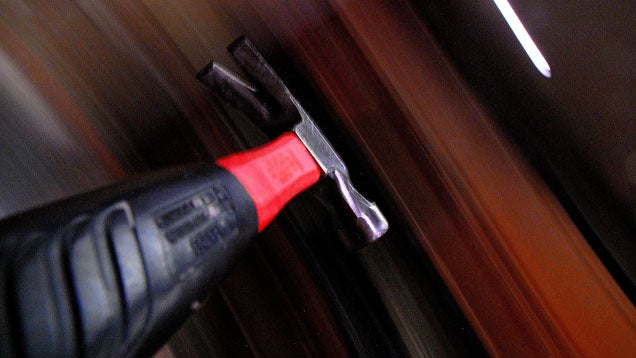 A basic claw hammer is in every toolbox, and choosing one that can do almost every task is important. Find a hammer to fit your needs by following these simple guidelines.
Picture: r. nial bradshaw/Flickr
For a one hammer household, you'll need one for light tasks such as driving small nails to hang pictures to removing hinges and basic woodworking projects.
Choose a medium weight hammer (250g-350g) with a rip claw. This will cover almost every task you can imagine. The Estwing hammer with leather grip has survived the test of time and are forged out of one piece of steel.
Avoid long framing hammers as they are awkward for using around the house, and small precision hammers just don't cut it for heavier use.
Our best advice is to go to your local hardware store and swing every hammer you can. Take note of the hammers balance and make sure your grip feels solid.
Read more on choosing a do-it-all hammer at the link below.
Are You a Cool Tools Junkie? [MyFixItUpLife]