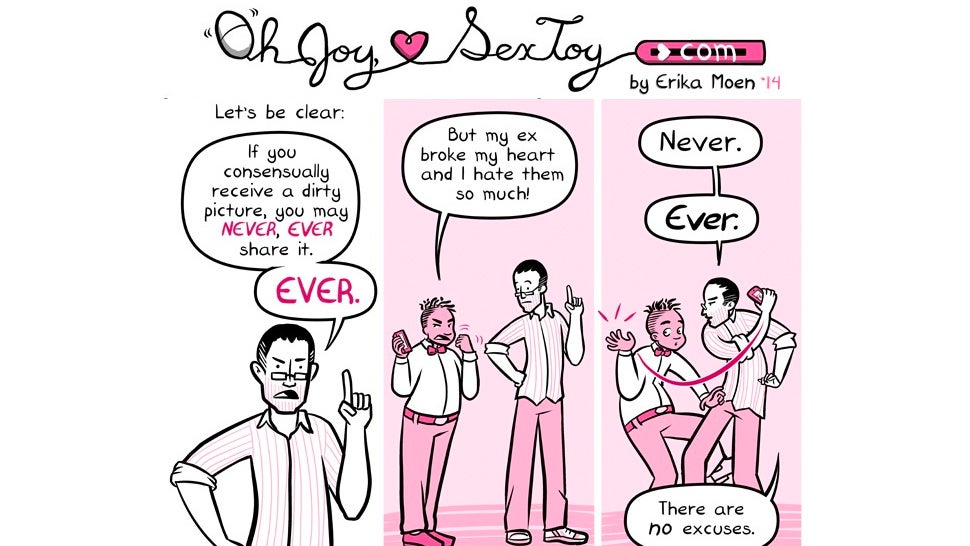 With the controversy over celebrity nudes this week, we figured it's time for a basic reminder on the topic of sharing nude pictures. This panel from one of Erika Moen's recent Oh Joy Sex Toy comics explains perfectly.
The image above is part of a bigger discussion on how to survive a long-distance relationship and how to sensibly and safely share images.
The moral of the story is that consenting adults should be free to photograph and share intimate material with their partners, and you and I shouldn't be terrible people who violate their privacy or the trust placed in us in that relationship by sharing that material. If you want to make sure you take every possible precaution while you do enjoy those private moments, we have a guide to safe sexting and another on locking down those pics when you get them. Check those out after you check out Erika's comic at the link below.
Tips and Tricks for the Long Distance Relationship [Oh Joy Sex Toy]