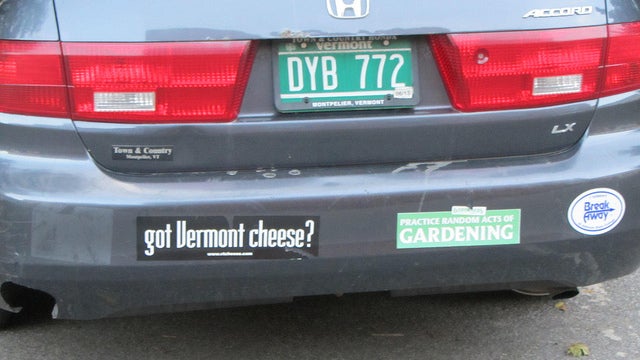 Bumper stickers are a great way to show your affinity for anything you want the person driving behind you to know about, but when you want to remove them, it's often a pain. Apartment Therapy suggests putting down a bit of wax before you stick that sticker on.
Picture: David Wilson/Flickr
All you need to do is apply a small layer of car wax to your car before you stick on the sticker. When it's time to remove it, the sticker should come right off with no gummy mess.
10 Reasons Why Car Wax is Your New Best Friend at Home [Apartment Therapy]