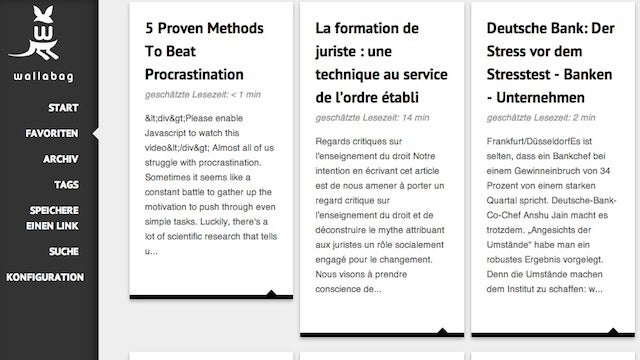 If you use read-it-later apps such as Pocket and Instapaper, you know you're at the mercy of each app's respective designers. If you would prefer to host your own similar service, Wallabag has something to offer.
Wallabag works almost exactly like the read-it-later services you're familiar with, except it's hosted on your own server. You can read articles in a distraction-free view, sort and organise them with tags, create backups of articles and more. You can also install bookmarklets, extensions, and even smartphone apps.
It's easy to install on your own server, and you can access it from anywhere once you're set up.
Wallabag [via One Thing Well]