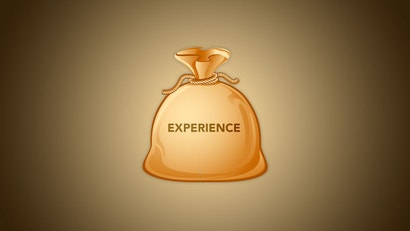 Perhaps people are born with the capacity to become a genius and others start at a lesser point, but whether or not you become one is a result of your effort and experience. At least that's what author, design, inventor and futurist R. Buckminster Fuller believes.
Picture: Vectomart/Shutterstock
We like to give up and quit because it's easier. Telling ourselves we weren't born with the ability to become geniuses or do extraordinary things makes that possible. However, most designated geniuses didn't get there because of some genetic predisposition, but rather a combination of hard work and relevant experiences.
While luck will always play some role in our success, you don't find luck by sitting on your arse. Rather, you find it by getting up and experiencing life as much as you can until it can't help but find you.
Experience [Swissmiss]