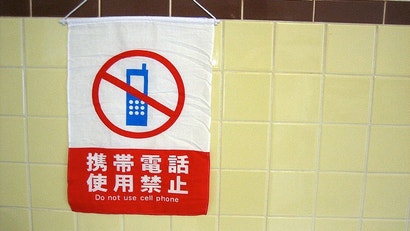 We're surrounded by gadgets all day long. That means we're available to work, interact socially and waste time online no matter where we are. Blogger Patrick Rhone suggests one simple fix if you're overwhelmed by it all: create a tech-free zone in your house.
Picture: Michael Derr/Flickr
Technology is has certainly made our lives easier, but it can also be a huge time sink. Rhone's suggestion isn't to get rid of a technology completely, it's just to create a small area where no electronics are allowed:
[W]hat if one were to create an electronics free zone in their home or office? A desk, a small space, a room, or even a whole floor of the home where electronic technology was not allowed? No smartphones, tablets, tv's, computers, or radios. Books, pen and paper, board games, and other such items were not only welcome in that space but championed.
It's an interesting idea that doesn't require that much on your part. If you find yourself a little overwhelmed by all the tech everywhere (or perhaps even addicted to it), a dedicated area in the home or office where you can escape to might be just what you need.
Idea: The Amish Space (No Electronics Allowed) [Patrick Rhone]