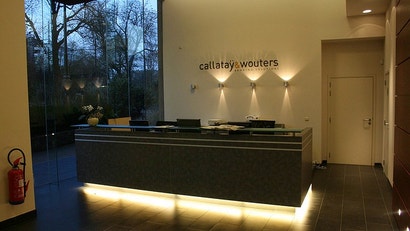 A job interview isn't just your chance to make a good impression — it also gives you a chance to scope out a workplace to see if you'll be a good fit. To that end, Forbes recommends you pay close attention to the environment and the personnel.
Photo by Jean-Etienne Minh-Duy Poirrier
While you're waiting around for the interview to start, you get a chance to see how the company operates. Pay attention to how the employees interact with each other, their body language, how they answer the phone, and how everyone is dressed. Speaking with Dr Katherine Brooks, director of Liberal Arts Career Services at The University of Texas at Austin, Forbes notes:
She says it's hard to relax and remember to observe when you're stressed about an interview, "but make a plan to stop for a minute and assess the office or setting," she says. "Just take 30 seconds to look around and see how formal the setting is. Do people have personal items on their desks? Is there informal and casual conversation in the hallways? Is the feeling relaxed or tense? Does everyone seem like they are on an urgent mission? These are easily made observations despite personal nervousness."
When you walk into the interview, you'll have a pretty good gauge on how the company operates and if you'll be a good fit. You'll also have a better idea of what exactly they're looking for in employees so you can answer questions better.
What to Notice Around the Office When You Go For a Job Interview [Forbes]