Readers offer their best tips for navigating Facebook Chat and turning off Android Wi-Fi.
Every day we receive boatloads of great reader tips. From the Tips Box is where we round up some of our favourites. Got a tip of your own to share? Add it in the comments or send it using the contact tab on the right.
Hover Over A Facebook Chat User To Go To Their Timeline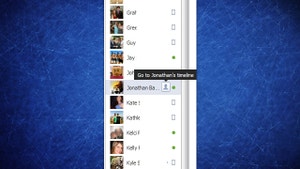 Cinnamonster discovers a new, slightly hidden Facebook feature:
Facebook Chat now has a "Go to Timeline" button on hover.
Automatically Turn Off Wi-Fi in Android When Disconnected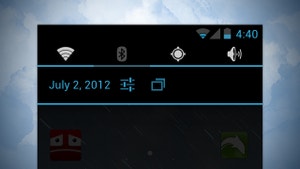 Unionhawk shares a handy Tasker profile for saving battery life:
Here's a useful Tasker profile if you find the network location method too unreliable:

Profile: Wifi Auto Off

State: Wifi Connected [ SSID:* MAC:* IP:* ]

Enter:

A1: Variable Set [ Name:%WIFIC To:1 Do Maths:Off Append:Off ]

Exit:

A1: Variable Set [ Name:%WIFIC To:0 Do Maths:Off Append:Off ]

A2: Wait [ MS:0 Seconds:0 Minutes:1 Hours:0 Days:0 ]

A3: WiFi [ Set:Off ] If [ %WIFIC = 0 ]

What does this do? Well, if your WiFi goes from connected to disconnected, then it will wait 1 minute to attempt to reconnect, then turn your WiFi off. You'll need to create a variable for WiFi connection status (I used %WIFIC). Of course, this means that you'll need to manually turn your WiFi on at home...