---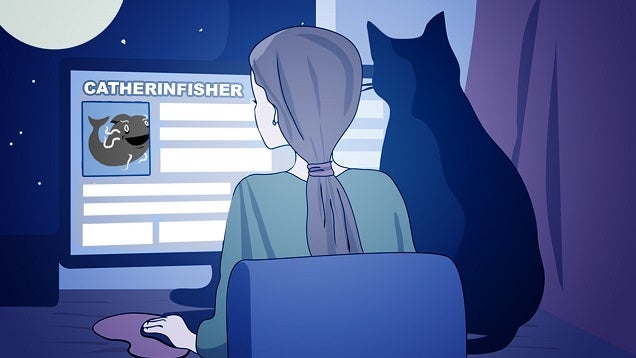 Online dating can be fun and exciting, but it can also be a playground for identity thieves, hackers and other nasty people. Here are the tell-tale signs of a catfish — or someone online who's pretending to be someone they are not — and how best to approach the people you meet online that seem a little fishy.
---
This week's instalment of Do This Tonight is a flexible sex position that works well for a diverse array of couples. The Flipped Missionary/Butts Up looks deceptively simple, but I think it's a vastly underrated position.
---
It's common for dual-income couples to use one partner's earnings as discretionary. One salary goes towards basic needs and living expenses, and the other goes towards the fun, discretionary stuff, such as restaurants or holidays. It's an easy option for budgeting, but if you're not careful it could also lead to overspending.
---
Breakups don't just kill romance — they can disrupt nearly every area of your life. You don't feel like doing things you enjoy, you can't stop thinking about the ex, and you may find it incredibly difficult to focus on work. If you're having trouble staying productive during a breakup, here are some ways to power through it.
---
I firmly believe that lube can be a wonderful addition to any person's sex life. But picking a lube is like picking a fine wine — there are so many options, ripe for pairing with the perfect main course. Don't just pick something random off the shelf. Here's everything you need to know to make a smart selection.
---
---