Loading page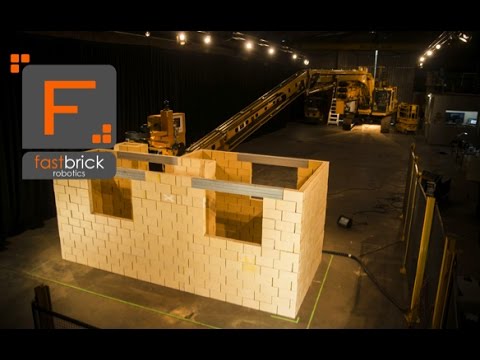 According to the Committee for Economic Development of Australia (CEDA), robots could replace up to 40 per cent of Australian jobs by 2025. This week, Fastbrick Robotics unveiled a prototype bricklaying machine in Western Australia that can build a house four times faster than a human brickie; and the next model will be even quicker. If you work in construction, you should be worried.
---
Physical actions in the real world and data processing in the digital world are fusing as the Internet of Things takes hold. The Internet of Things – a network of of physical devices that are connected digitally – can translate physical properties into digital data, which can be sent anywhere in the world, and processed at light speed. In the next five years, 20 billion devices are expected to be connected to the Internet of Things, revolutionising business models and marketing strategies and impacting businesses globally.
---
The Prisma photo filter app has garnered a lot of attention since it was on released on iOS about a month ago. Since then, images that have been turned into works of art using neural networks and artificial intelligence have flooded social media. Now, Android users can join in on the action as Prisma has been released on the Google Play Store. Here are the details.
---
Google has already committed to blocking almost all Adobe Flash content from its Chrome browser by the end of the year. Now Mozilla has said it stop certain non-essential Flash content from being displayed in the Firefox browser starting from August. Here's what you need to know.
---
A lot of stress is placed on the importance of science and technology skills for innovation in Australian enterprise and education. Innovation actually demands a cross-range of technical and non-technical skills, even more so in an age where the value of tech skills are diminished by the sheer number of people who posses them, a new report has found.
---
---
Data and Microsoft Excel spreadsheets go hand in hand. Certainly, data analysts have a love affair with Excel, but other people in their organisations may not be so keen on it. While spreadsheets are useful for documenting data on business performance, they may alienate a number of employees from knowing what's going on within their companies. Here's why this matter.
---
In preparation for the upcoming Windows 10 Anniversary Update, Microsoft has released new firmware and drivers for its Surface Book and Surface Pro 4 devices. Here's what you need to know.
---
You no longer need to make compromises when buying a device for work and fun. It's more than possible to buy something that works equally well for both. For example, the 12-inch Samsung Galaxy TabPro S 2-in-1 — equipped with Windows 10 and 4G connectivity — is the perfect tech companion.
---
Loading page