Supporting dual 4K displays, while packing more grunt under the bonnet, the new Raspberry Pi 4 Model B is ready to bring your ideas to life.
The tiny Raspberry Pi has come a long way, launching in 2012 with a 700MHz ARM processor and 256MB of RAM; barely enough to run a stripped-down Linux desktop.
To be fair, it wasn't designed to be a budget desktop replacement, especially considering you still need to supply all the peripherals. Instead, it's better suited as the foundation of something like a coding box, robotics kit, media centre or server; think of it as the electronic equivalent of Lego, designed to inspire inquiring minds.
You could buy yourself a new Mac Pro for a starting price of around $8000. Or you could pick up about 135 new Raspberry Pi 4 Model B and make a cluster of computing awesomeness.
Read more
The new flagship Raspberry Pi 4 B packs a quad-core 1.5GHz 64-bit ARM power plant. The entry-level model will set you back $60 with 1GB of RAM, while $78 or $95 gets you 2GB or 4GB. (You can also pick up starter kits for around $55.)
That's a lot of bang for your buck, in fact it's overkill for many tech projects, but it's hard to complain when the entry-level model is the same price as the old Raspberry Pi 3 B+.
Other changes include stepping up to HDMI 2.0 with HDR, USB 3.0, Bluetooth 5.0 and USB-C power. You've still got 802.11ac Wi-Fi and Gigabit Ethernet covering communications.
Apart from extra grunt, one of the biggest changes is the switch to twin 4K micro-HDMI video ports. The ability to connect two screens at once is really handy for programmers who want to edit code on one screen while seeing the results on another.
You can also run the Windows-esque Linux-based Raspbian desktop, which makes it a handy jack-of-all-trades box but probably not your everyday workhorse. There are workarounds for running the full Windows 10 desktop, but the performance is so sluggish it's not worth the effort.
If you're excited to get your hands on a new Raspberry Pi 4, you'll also want to pick up some compatible accessories so you can put together a kick-arse robot, controller or PC. Here are five awesome modules you can add to your Raspberry Pi 4 to make it more than just a fancy circuit board.
Read more
The new Pi 4 B looks more attractive in the lounge room, with support for H.265 4K and H.264 1080p video hardware decoding; offering the foundations of a well-endowed media player. You can download a pre-configured version of the highly-respected Kodi media player from raspberrypi.org, making it easy to get up and running.
Put to the test, Kodi happily plays 4K H.265 video files with a 50 Mbps bitrate but chokes on 100 Mbps files, which is only likely to be an issue if you want to play full UHD disc rips. Drop back to 1080p and it's fine with 100 Mbps bitrates. Unfortunately the Pi struggles when it encounters video formats which don't play nicely with its hardware decoding, even at 720p.
Getting DRM-protected Ultra HD streaming services like Netflix running on the Pi is a hassle. It has the grunt to do Netflix's UHD streams justice, if you're prepared to go to the trouble, but we still struggled to get smooth playback.
If you don't care about dual monitors and 4K then you're less likely to get excited unless you've got a good use for all that extra grunt, such as running a file, gaming or media server. If you're meeting the entertainment needs of a busy household then you'll appreciate that Kodi's DLNA server can fling multiple video streams around your home at once.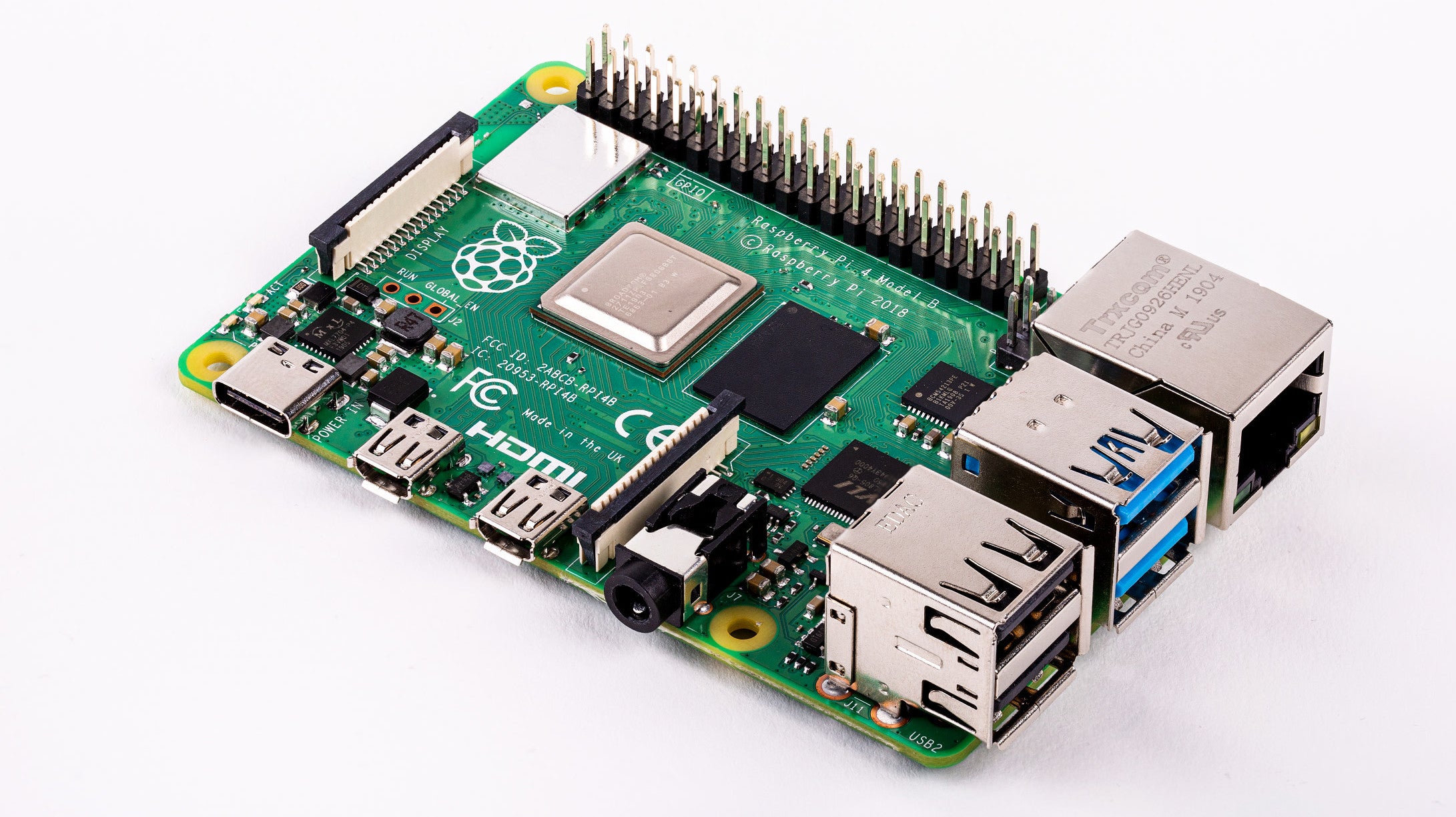 The Raspberry Pi 4 Model B is finally here, a $60 device that packs a lot of useful technology on a single circuit board you can hold in your hand. It might even be your next budget computer, assuming you can stomach some of the trade-offs enthusiasts have identified in their early testing.
Read more
If you have plans for a specific project, do your research first. For example, that extra grunt would certainly come in handy when building an arcade game emulator, but the popular RetroPie software is yet to be updated to run on the new Pi.
The Raspberry Pi is aimed at those who like to tinker. There's no shortage of low-powered desktops and 4K-capable DRM-friendly media players if you want something that "just works". The Pi is for people who like to build things, rather than just buy things.
---
This article originally appeared in Digital Life, The Sydney Morning Herald's home for everything technology. Follow Digital Life on Facebook and Twitter.
---
As Lifehacker editors we write about stuff we like and think you'll like too. Lifehacker often has affiliate partnerships, so we may get a share of the revenue from your purchase.