In 2014, a New York-based chef made headlines after opening the world's "most exclusive" restaurant ⁠— to grab a table, you'd have to wait 10 years. And while the restaurant's exclusivity turned out to be partly a hoax, it's a reminder that people are willing to wait a very long time for 'exclusive' food. New York restaurants Per Se and Le Bernardin recommend booking months in advance for a table.
But what if you don't have the luxury of waiting days, or even hours, to get a reservation? If you're on holidays, you probably have limited time, too. Over on the Eater's Digest podcast, Eater editors discussed how to get a table at a busy restaurant when all seems hopeless. If you time your meal correctly and make a convincing case to the host, you might very well score a table.
Go during a big event or on a rainy day
As Eater recommends, if you're willing to miss out on the Game of Thrones finale or a world-changing sporting match, you should visit a restaurant during a major televised event. There's a better chance you'll wrangle a table when everyone's at home, assuming you aren't headed to a sports bar or anywhere else with HD televisions. Try a busy restaurant during any big game or awards show.
The same goes for rainy days. It's likely some parties will cancel their reservation to get out of the rain, which means you can swoop in and take that table. My advice: When it starts to rain, check websites and apps like OpenTable or Resy religiously for any updates on tables. Better yet, call the restaurant around the time you plan to visit and you might be in luck. You've only got so much time when you're on a trip, and you have to take full advantage of any opportunity if you're interested in fine dining.
If you're in doubt, you can also do an online search for the restaurant using Google Maps to check for crowds. Google uses "aggregated and anonymised data" to assess how busy restaurants typically are at any given time and how long you might expect to wait.
If you rely on booking websites, call instead
If you use OpenTable to book tables, here's why you shouldn't take some restaurants' online seating availability at face value: They don't always show the full picture.
"On occasion, restaurants may make changes to their availability based on special circumstances," OpenTable writes on its website. "For example, some restaurants may offer a limited number of reservations during popular seating times, such as 6:00 PM and 8:00 PM, in order to accommodate for walk-in customers."
Also, if there's a no-show and you're calling ahead, you can easily grab that party's table. These no-shows may not be immediately accounted for on booking apps or websites. (On OpenTable, restaurant staff must mark a no-show. When they're busy, it's unlikely they'll get to it right away.) Always, always attempt to call a restaurant even if it's booked online. It doesn't hurt to be polite when dealing with a host to grab leftover tables, either.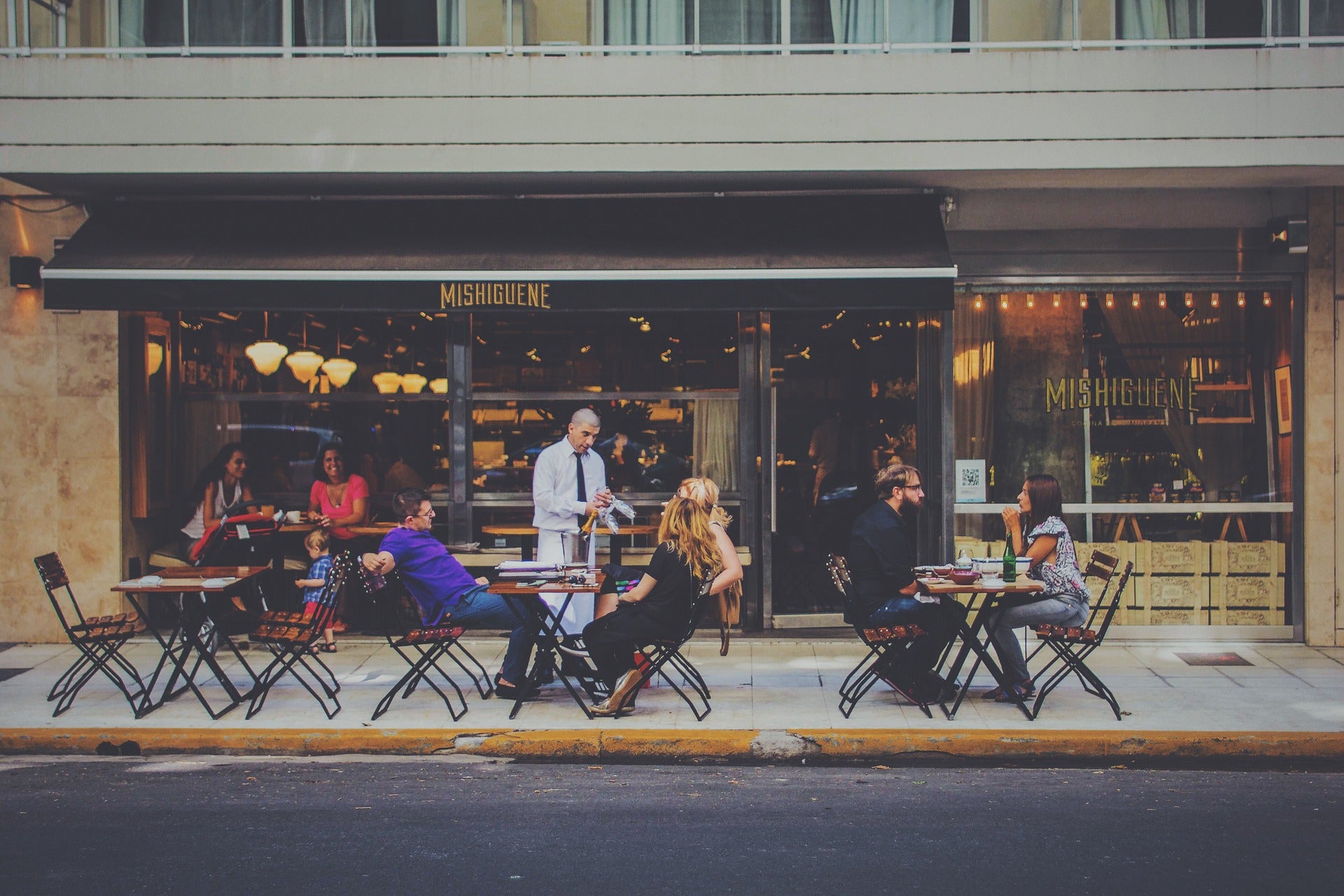 Photo: Pexels
Come at the right time
Here's a piece of (obvious) advice for those looking to grab a table at that trendy restaurant that's making global headlines: Don't come at rush-hour. This means avoiding the 7 to 9pm seatings entirely. If it's a restaurant you're desperate to try — and you're willing to eat an early dinner — grab a reservation during the first seating around 5 or 6pm, when there are likely more openings.
And if you're meeting a group of friends, agree to meet 10 minutes to the hour, as we've written about before. If you arrive at 6:50, you'll beat out other groups who agreed to meet on the hour and may not be seated until the party is complete. This is particularly useful in instances when several parties without reservations show up hoping for a table.
Make some concessions to the host
If you're hovering near the host stand and desperate for a table, it helps to make some concessions. This means not being picky about an inside table versus an outside one or being sat at the bar ⁠— wherever might offer the soonest availability with the least resistance from the host. It also means offering to wrap up as quickly as possible.
"Restaurants typically budget 90 minutes to two hours for a meal (though prix fixe menus can take much longer)," the Wall Street Journal writes. "Offering to get in and out in an hour can be your ticket to a table."
And don't add a seat to your party after you've already given your name and count. It'll likely delay your wait. So make your case to the host and practice some common courtesy. You may not end up with the best table in the restaurant, but a table by the bathroom is still a table.