Every spring, I dry-clean a dozen of my winter coats. By the time I've stocked them back in my closet, I have enough barely used plastic material to wrap up my entire apartment.
If you're someone who gets their clothing dry-cleaned every month or even week, this plastic waste can build up pretty quickly.
While doing a load (or two) of laundry, I often wonder to myself: Between the chemical detergents, enormous water use, and the assistance of a dry cleaner with tricky stains, am I being a shitty environmentalist?
Read more
Your typical dry-cleaner plastic is usually made of low-density polyethylene or #4 plastic, the kind you might find in shopping bags, bread bags or shrink wrap, often referred to as a "film" rather than a bag. And because of its flexibility, it's the type of plastic that'll jam recycling machinery, requiring facility workers to remove it by hand. For this reason, your curbside recycling program generally won't accept this plastic (though you can do an online search for your local program's rules to be sure).
But if you're trying to curb your plastic waste, there's a simple solution: On your next trip to the dry cleaners, bring a garment bag with any clothing that needs to be cleaned and ask that it be returned in its original bag. A dry cleaner will often accept this in place of the plastic film.
If you're looking for an easy garment bag to transport, the Green Garmento doubles as an eco-friendly garment and duffle bag — or just bring any bag you already have in your closet. You should bring your own hanger as well, which will save you from using an unnecessary wire one. (Many dry cleaners will gladly accept these for reuse as well.)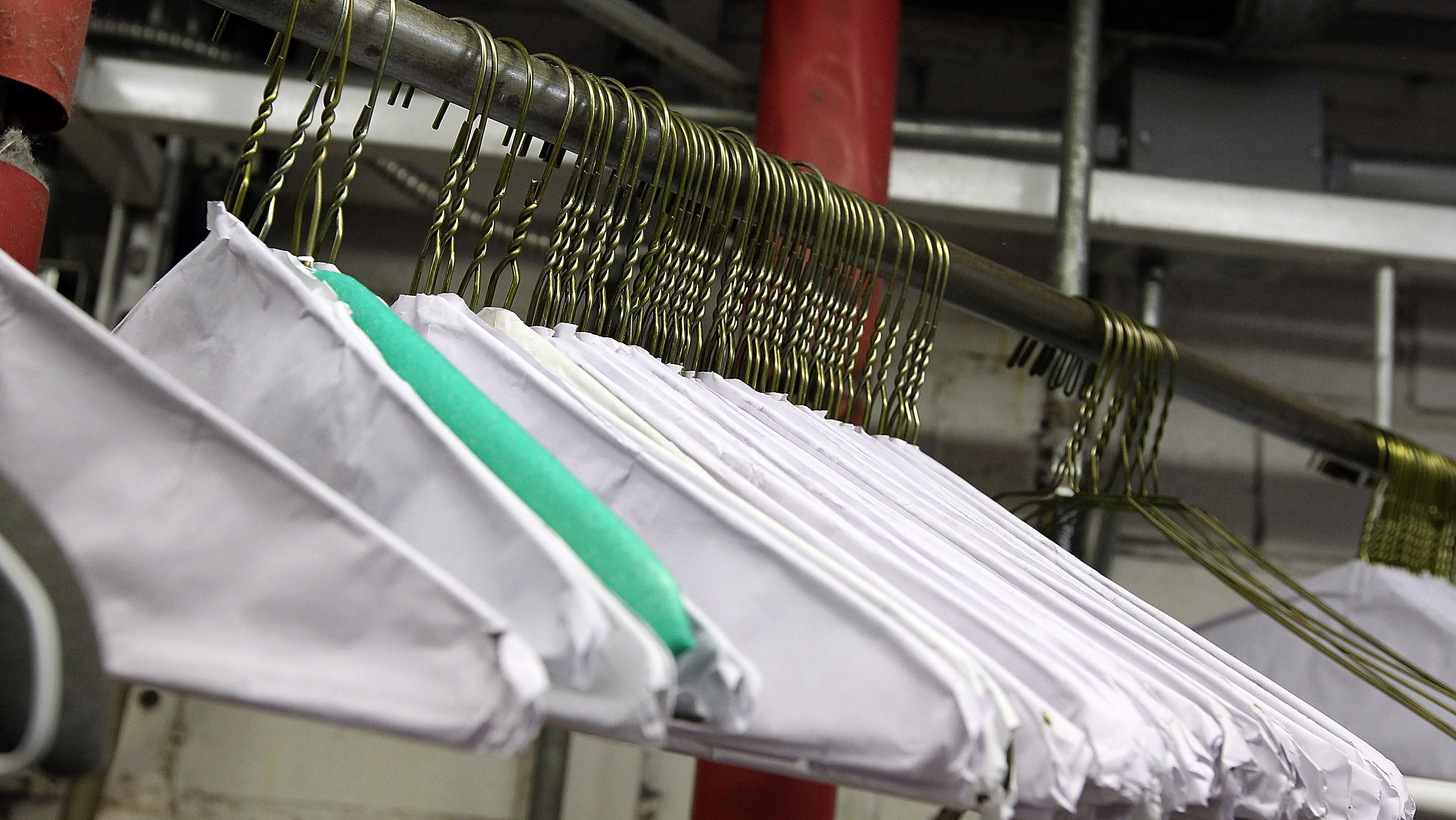 Getty Images" loading="lazy" > Photo: Justin Sullivan,
Getty Images
Search online for a green dry cleaner near you; they'll often opt to put clothing in reusable or garment bags.