Chicken thighs have a lot going for them, particularly in regards to their meat-to-skin ratio. But their roundish, mound-like shape means browning the skin on all sides takes some manipulation and manoeuvring.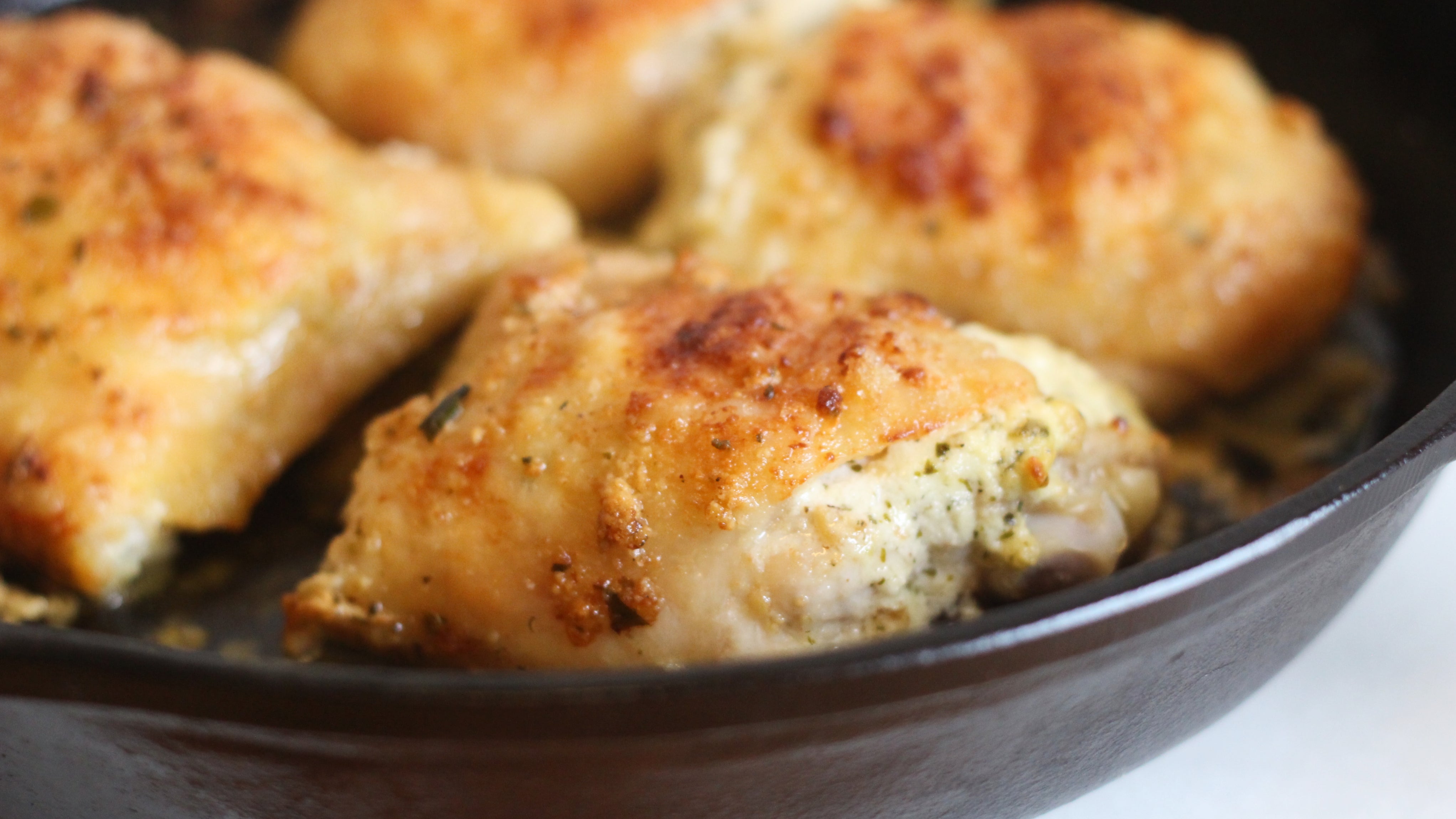 It's a cold, hard truth that people who prefer chicken breasts to thighs are less sensual. Like the plastic-wrapped styrofoam packaging you'll find them in, boneless, skinless, joyless chicken breasts take the primal pleasure out of eating.
Read more
Holding a piece of chicken on its side with a pair of tongs is not physically taxing, but given the choice between doing something and not doing something, I am always going to choose inaction.
To brown your thighs the lazy way, simply close that thigh gap and let them lean on each other for support. The above photo illustrates the method pretty clearly: Use one (flat-lying) thigh to support another thigh while it's on its side, then alternate as needed.
It maximises your crispy-skin real estate while minimising the amount of the things you have to do with your hands — two of my main goals in life.